I've got several hunting camo items that i am looking to sell. The camo pattern is the Trebark Superflauge which is an amazing, original woods foilage look. Most of these items were only worn once and look like they are still brand new. A couple of the items have never been worn at all.
The following items are presently available:
1.) 6 pocket pants (large) $25
2.) short sleeve t-shirt (XL) $15
3.) long sleeve t-shirt (XL) $15
4.) long sleeve button up collared shirt (XL) $35
5.) cap $10
6.) gloves $5
7.) pacmor water resistant 11x22 duffle bag $35
8.) BRAND NEW hunter's supreme coat (XL) $75[/SIZE]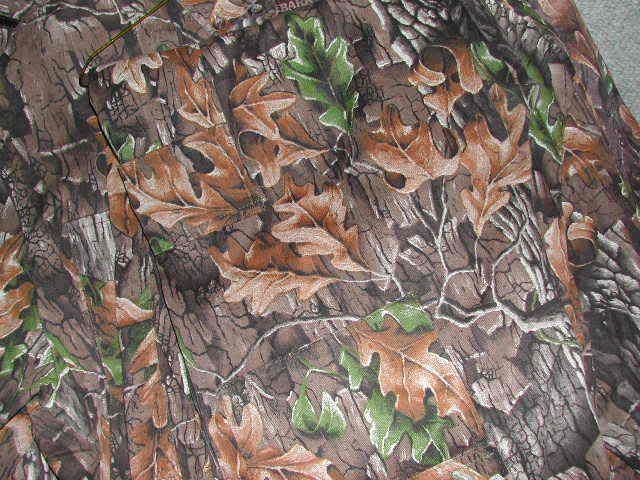 The shipping costs will vary depending on the items purchased, but make me an offer on the whole set and we'll make a deal. These are very nice items and I can email you more pictures if you need them.
Thank you for taking a look.