Safariland right handed, basket weave 6280 duty holster
Safariland holster model #: 6280-8321-81
Selling a Safariland 6280 basketweave right-handed duty holster that I bought new ($132.99 shipping) and used for only 3 weeks before I switched to a 1911 for duty. On a scale of 1 to 10, with 10 being brand new condition, I would rate this holster as being a 9.7... The only wear I can see on it is a slight amount on the screw for the ALS strap and at the very bottom of the holster body. (you might not even be able to tell what I'm talking about from the below pictures -- I'm just a little OCD. Ha!)
Here is the specific fit for this right handed Glock holster:
Glock 4.5"BBL: 17, 22, 22c with Streamlight TLR, M6, or Glock Light
Glock 4.0"BBL: 19, 19c, 23, 23c, 25, 32, 32c with M3 or M6 IT Tactical Illuminator light
BELT LOOP: 2.25"
This holster housed my Gen4 Glock 22 with Streamlight TLR-1s with zero problems!
I am in Colorado. Email me if you want it or have any questions! SHIPPING IS FREE via USPS shipping.
Steve
nichols.steve@gmail.com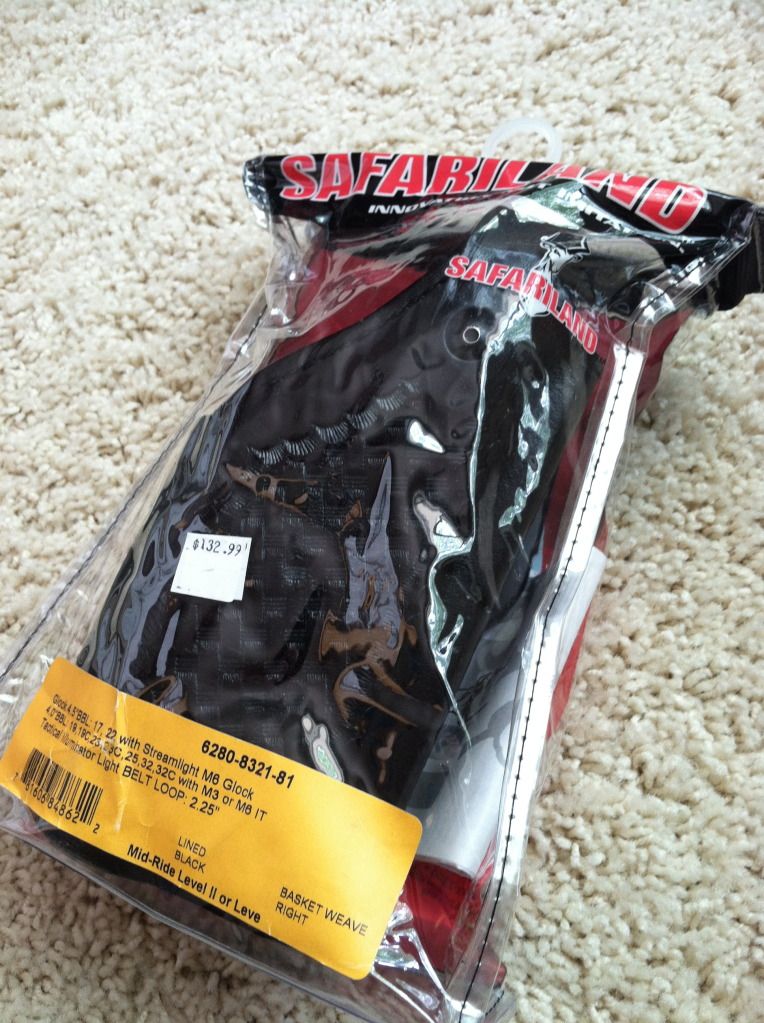 Keywords: duty holster Glock firearm tactical basket weave leather kydex automatic ALS retention