GAPophobia
Posted 04-21-2011 at 20:59 by
Butch
---
GAPophobia
According to *Butch's* dictionary.....
GAPophobia
:
An innate fear of the use by anyone of the .45 GAP cartridge in preference to the .45 ACP cartridge.
GAPophobes always seem to want to argue about how there is no purpose for the .45 GAP cartridge, no reason for it to exist. No amount of bandwidth wastage on the subject is too much!
They completely and callously disregard the fact that some people don't have hands that are big enough to handle a G21 well, but really like the Glock for it's many virtues, and want the historical power of the .45 ACP cartridge. They also don't seem to care that those of us who can be relatively comfortable with a G21 sized grip may simply *prefer* the smaller grip frame.
Even though it's been proven many times that the .45 GAP round is very much equal to the standard .45 ACP round (and very often is even a touch more powerful), GAPophobes will often repeat the inaccurate ramblings of those who think it could not be, and/or refuse to be honest about it.....but facts are facts.
Often GAPophobes cannot understand that a lot of folks feel the standard .45 ACP and .45 GAP cartridges are powerful enough, they just don't feel a need to have a .45+P or .45 Super, or compare the GAP to them. The .45 GAP, like the .45 ACP, is plenty mean enough!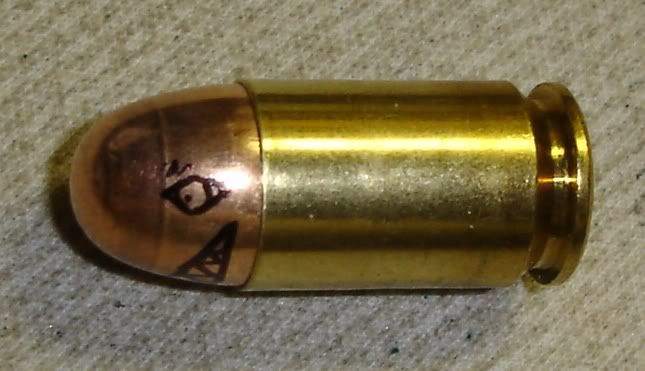 It appears that GAPophobes are for some reason afraid that if the .45 GAP becomes popular, or in any way 'mainstream', they will somehow loose the ability to use or get their regular .45 ACP ammo or guns made for the round. This is obviously nonsense. Did the unstoppable .45 Colt go away when the .45 S&W (Schofield) appeared? Or when the .45 ACP appeared?
A note to GAPophobes: Can't we all just get along? We don't need to argue every time we desire to talk about the .45 GAP round. A lot of us like ALL .45's! I even like the .455 Webley round!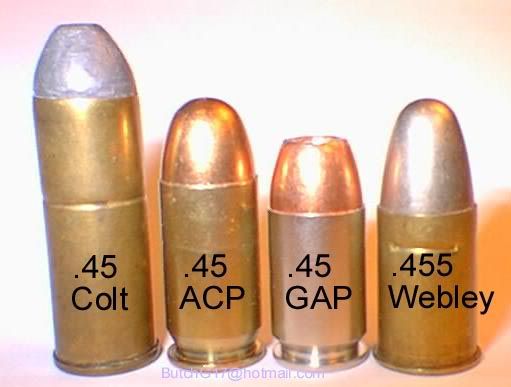 Views
16810
Comments
11
Comments