How does a Glock work?
Posted 01-22-2012 at 14:27 by
Butch
---
How does a Glock work?
Very well!
After putting a loaded magazine in the magazine well, you let the slide slam shut to push a round out of the magazine and into the chamber. At the same time the rear edge of the trigger bar 'grabs' the firing pin lug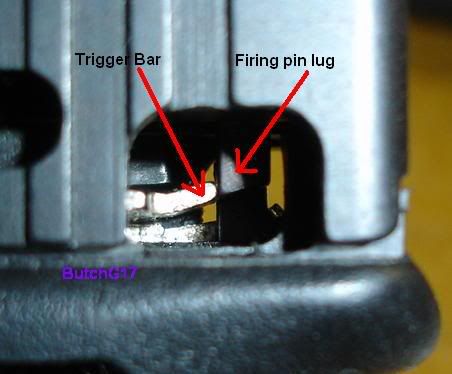 and pulls the firing pin part of the way back to a 'partially cocked' position.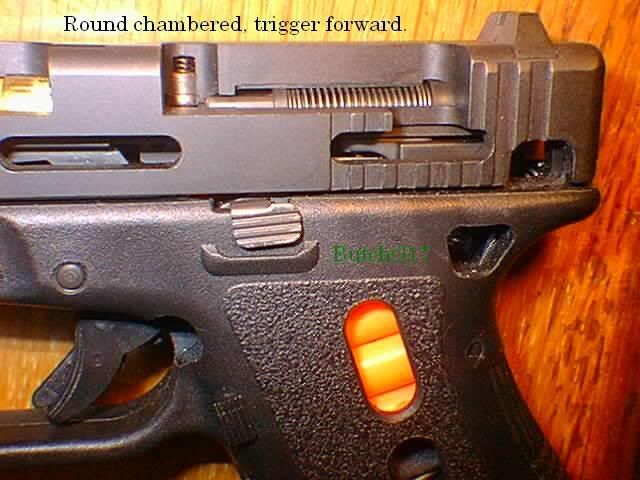 The first stage of the trigger pull, the part that feels like 'taking up slack', pulls the firing pin to a 'fully cocked' position,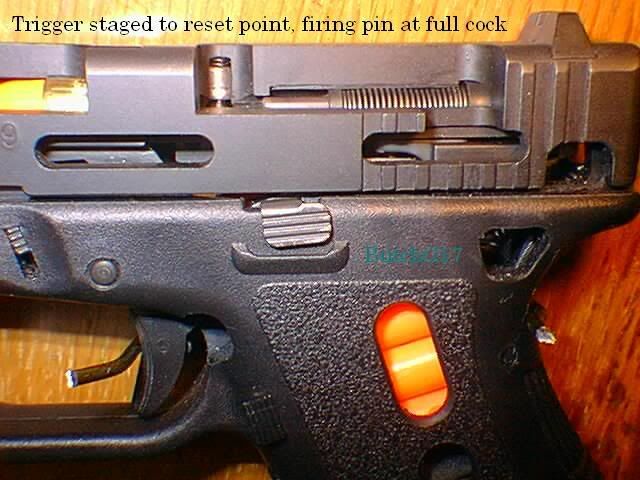 it also pushes the firing pin safety up out of the way so the firing pin can go forward to strike the primer of the chambered cartridge,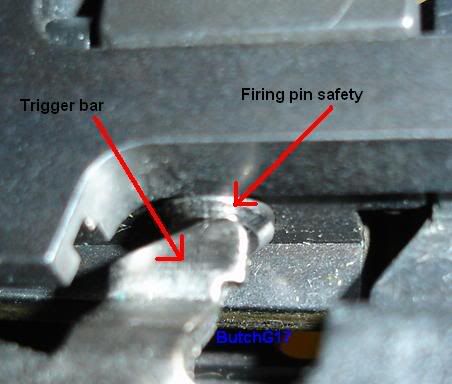 and it also moves the trigger bar to the rear so that it is behind the drop safety. That allows the trigger bar to be cammed down away from the firing pin lug by the connector when the second stage of the trigger pull is completed, which lets the firing pin go forward.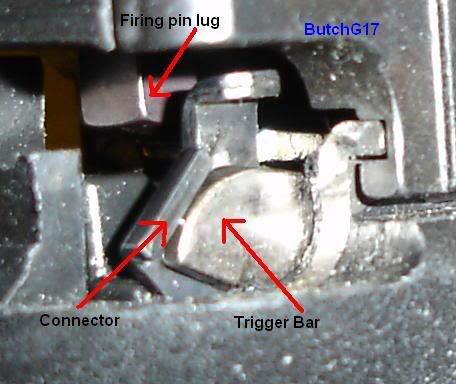 When the trigger pull is complete, the firing pin strikes the cartridge primer to fire the cartridge.
The recoil causes the slide and barrel to move to the rear against the recoil spring. After moving a short distance the barrel is cammed downward by the locking block and it unlocks from the slide. The extractor pulls the empty case from the chamber and the ejector pushes it out of the ejection port.
The recoil spring pushes the slide forward and the pickup rail pushes the next cartridge from the magazine into the chamber. Letting the trigger forward until you hear/feel the click of the trigger resetting allows you to pull the trigger again for the next shot.
Views
14654
Comments
3
Comments
Posted 01-23-2012 at 09:28 by

Dave.1