First I would like to say thanks to all the great members here at GT for being some of my first, and best customers! We appreciate your business.
In addition to our line of targets, we have introduced some other Zombie themed products. Our stickers have been available for a while, but we finally have t-shirts for sale. Check them out....
This shirt is an OD Green, Hanes Beefy-T, featuring one of the undead searching for dinner. 100% cotton, pre-shrunk. Image is printed on the front of the shirt in black ink.
Zombie Bob seems to be our most popular target, so he gets his own shirt. This is a kahki shirt by Gildan, which is a nice quality shirt. Its 100% cotton, pre-shrunk. This shirt has Bob on the back and our logo up front on the left chest.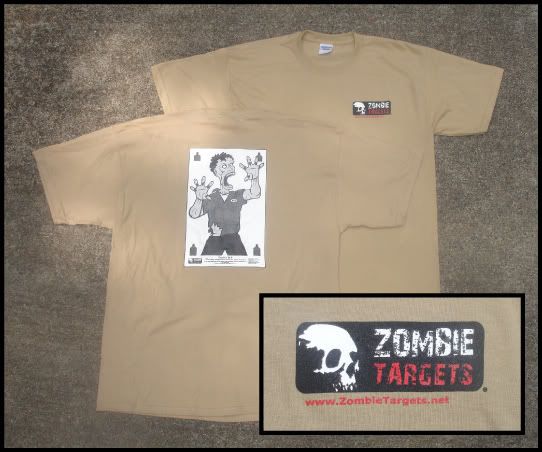 Hope everyone likes them!
Also, a new target should be available soon. Thanks.