Tagged for future reference - GAP FRE on 19/23 pics
Quote:
Originally Posted by
AZ Husker
I tried one out of curiosity on my G32 (same size as a G19) and it worked just fine. It supported the pinky instead of the ring finger like on a baby Glock. There is a 1/8" gap in the front of the bottom of the mag due to engineering differences. It's just not needed since I get a full grip as is. If you have one, try it!
I did try it. I put the GAP Finger Rest Extensions (GAP FRE) on my 2nd gen 23 and 3rd gen 19 and took pics at the request of another member back in early 2008. It's just not made for those frames, and doesn't do anything for you.
2nd gen 23 with GAP FRE: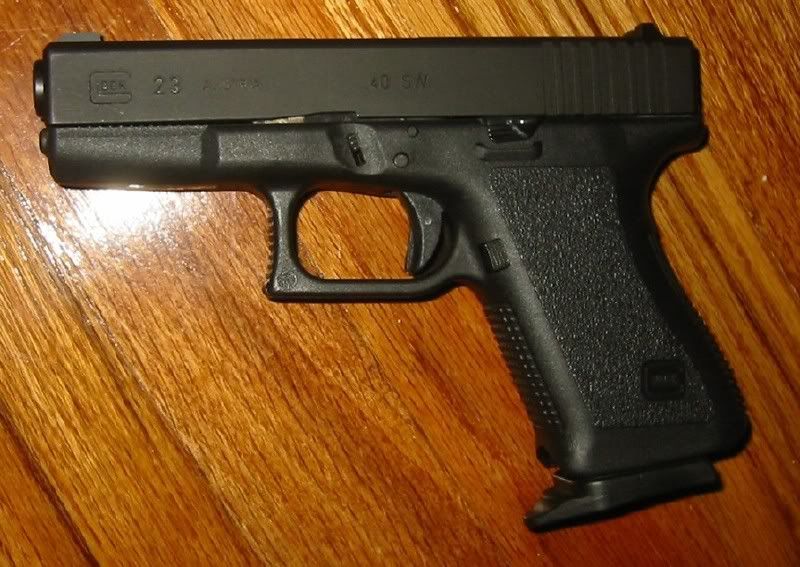 3rd gen 19 with GAP FRE: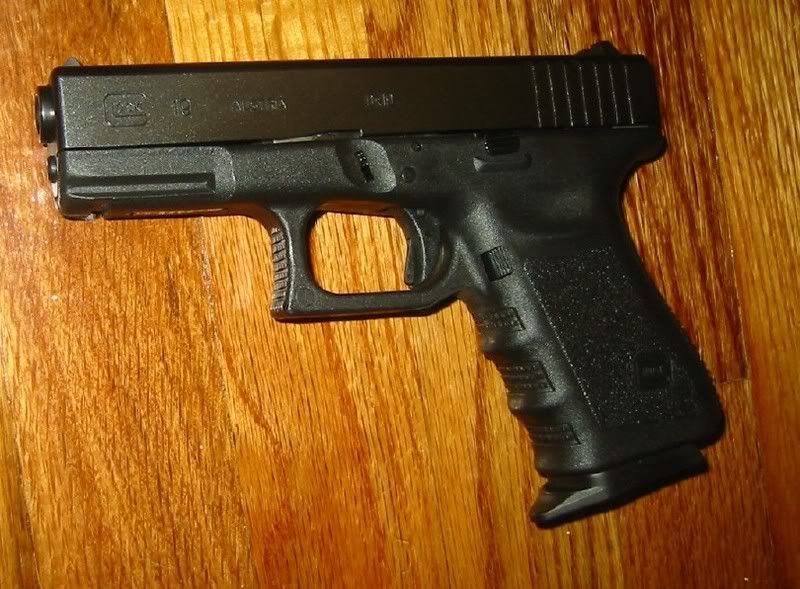 and finally, 27 with GAP FRE (note the little lip on the bottom of the front of grip that mates with the GAP):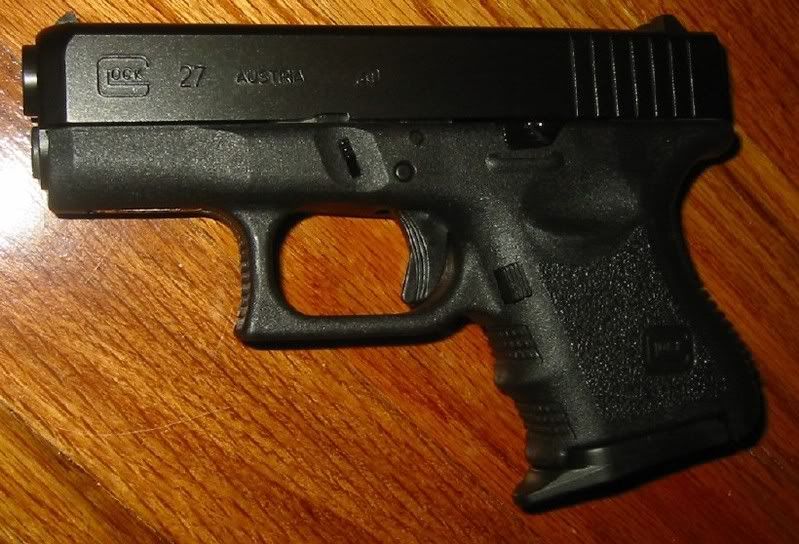 ... perfection !!!
If you really have giant hands and feel you need something on a compact (19/23/32/38) short of an extension that adds rounds, you'd probably want the Pearce PG19:
I think if your hands are that big you probably want a full size Glock.