I have a beautiful AR-15 build for sale. This comes fully loaded with all the bells and whistles and top quality parts! This is what she's got and all will come with the rifle.
Larue Stealth Sniper 16 upper with 10" handgaurd with DTNC compensator
Troy Industries front and rear Iron sights
Aimpoint comp m3 on a Larue cantalever QD mount
Aimpoint 3x magnifier on a Larue QD pivot mount
Magpul CTR stock,Miad grip and trigger gaurd
Enidine hydraulic buffer and chrome silicon buffer spring
Harris bipod with a Larue QD mount
Larue offset QD flashlight mount
Geissele 2 stage DMR trigger
Tango down vertical grip
DPMS lower
100 rnd Beta Mag
7 30rnd mags
Viking Tac sling
Storm IM3100 hard gun case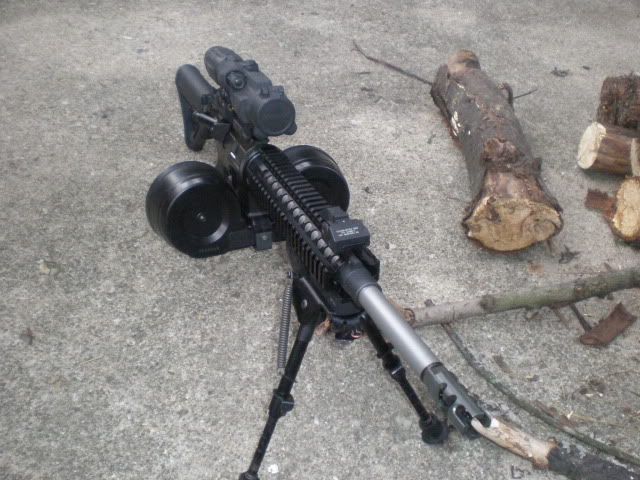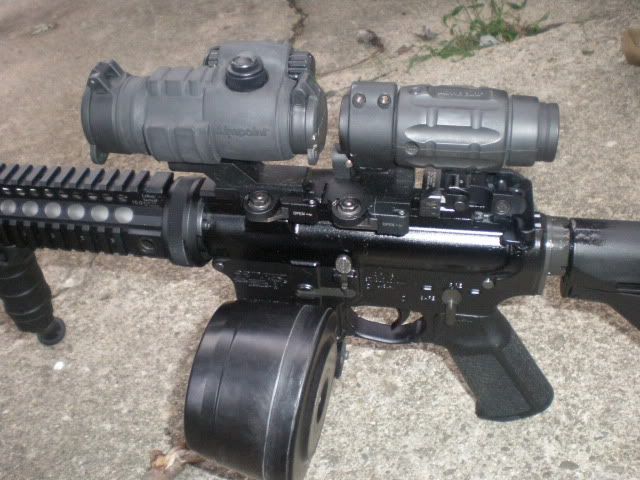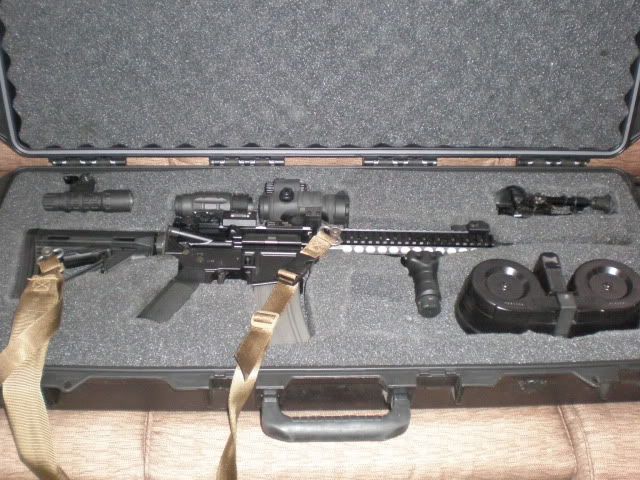 She only has 500 rounds through it from one weekend of breaking it in. All parts except for the lower reciever and buffer were bought from Larue Tactical. This package has over 4200.00 invested in it and I'm asking 3500.00 which I think is pretty fair. It is OBO, but low ballers are NOT WELCOME so please do not waste my time or yours. Not looking for any trades just would like the cash right now. You can contact me on here, or send me an email at
ramsey21884@yahoo.com
. Email is probably the better way to get ahold of me as I check it more often. Would like to do a FTF transaction, but would be willing to ship, just let me know.
Please check your local and state laws to make sure you can own this firearm before contacting me. Thanks, Ramsey.