MetroArms budget .45 - "American Classic II Deluxe"
This is what I found when I opened the box.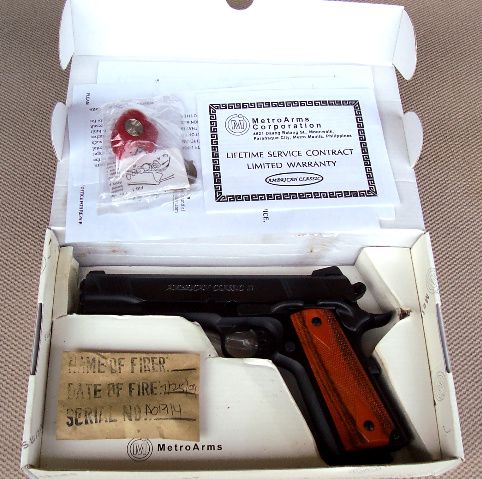 (note date of test fire: 7/25/09..this must be a fresh one)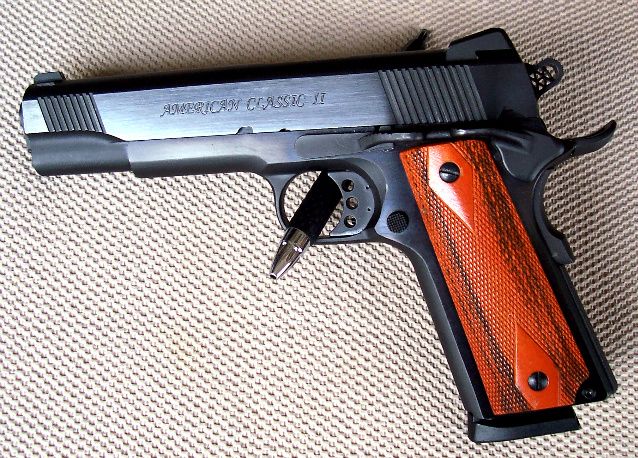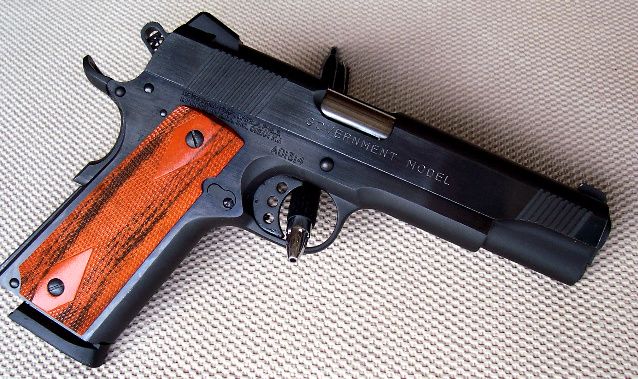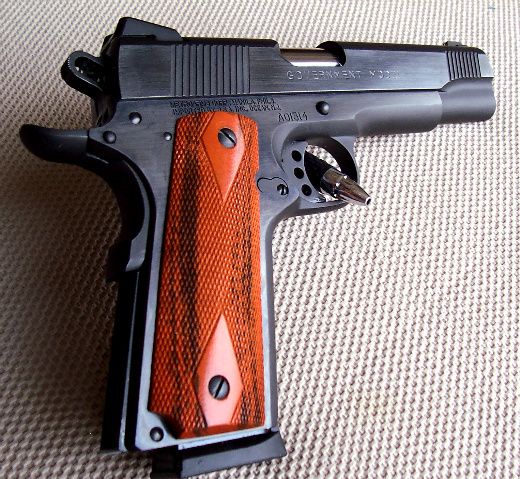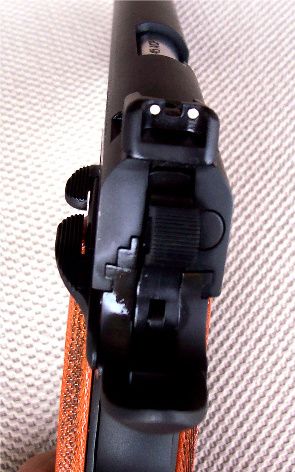 My local FFL knows more about 1911's than I do, and he was impressed with the action, trigger, fit and finish.
Grips will be changed.
There's just something about owning my first 1911. Feels like a
real
semiauto pistol. It's not a Wilson, Baer, or Gold Cup, but if it fits my needs I'll work my way up to a premium 1911.
more to follow...