I am looking to mount a red dot sight on my 6" Ruger Mark II pistol. It is not drilled for a rail. Here is a pic of my pistol.
I have seen rails that replace the rear sight and other ones that clamp onto the receiver.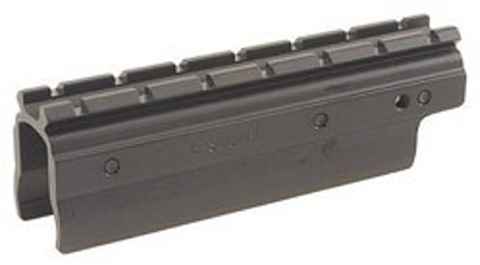 http://www.rimfiresports.com/merchan...ory_Code=VC2SM
Or replace the rear sight:
http://www.mgwltd.com/firearms.shtml
Any recommendations on the best way to move forward? I plan on mounting an UltraDot sight on it, so the rail will need to be pretty stout.
Am I better off just getting my pistol drilled and tapped to use a standard rail like this?