So my Dad and I went to the Houston gun show Saturday to look around. I had some extra cash and I had two things on my want list. One was an SGL21(AK) and a Model 617. I did not think I would find either and my plan was only to pick up a 617 if I found a really good deal. There was only one 617 that I saw at the whole show. There was a few 17's and 18's but I really was looking for a 617. It was a 617 no dash with original stocks. I looked at it and at the time I did not think the price was very good so I walked away. So I got home from the show and the 617 was haunting me. I kept thinking about it and thinking about it and then I did not sleep well because something told me I should of grabbed it.
So I went back the show Sunday to see if it was still there. I did not expect it to be but to my suprise it was. The guy would not come down off his price at all except he said he would absorb the tax. I still am not clear if people actually pay tax on the weapons they sell at gun shows but anyways I digress. So I sat there thinking about it and then I asked him if he had the box. He did have the box, some of the paperwork and the cleaning kit still in the wrappers so I decided I would take it. It is in really nice condition and from what I can tell it has not been shot much. I wound up paying $625 total for it. I feel like I overpaid a little but I still feel good about the deal since I have wanted one for so long. Also I am a sucker for nice wood stocks.
Here are a few pics and yes I am really bad at taking pictures.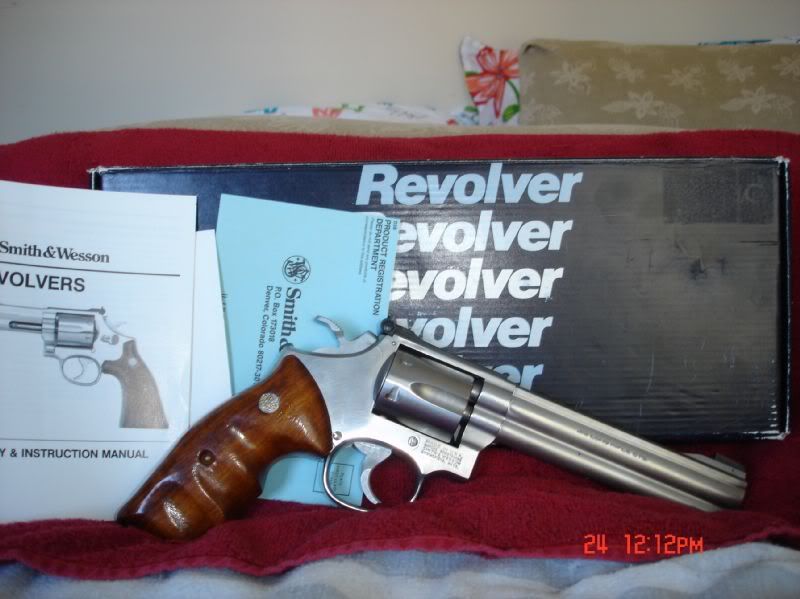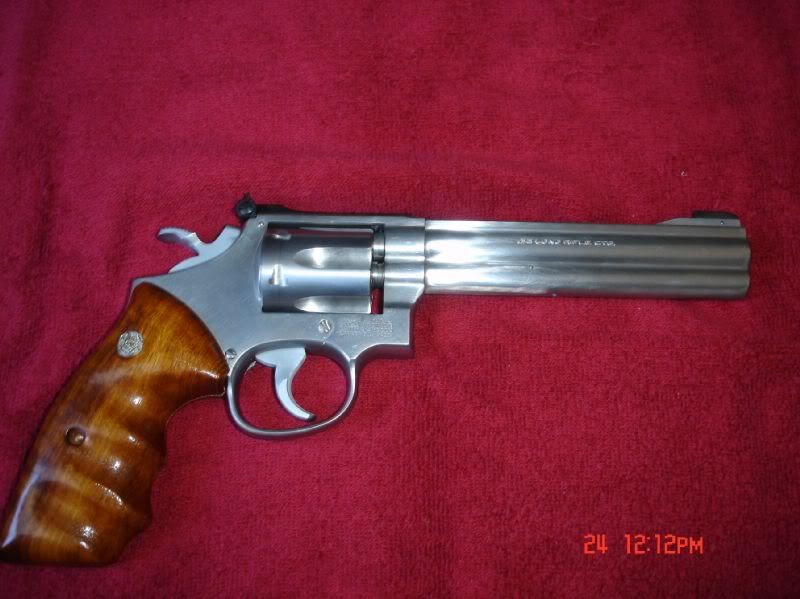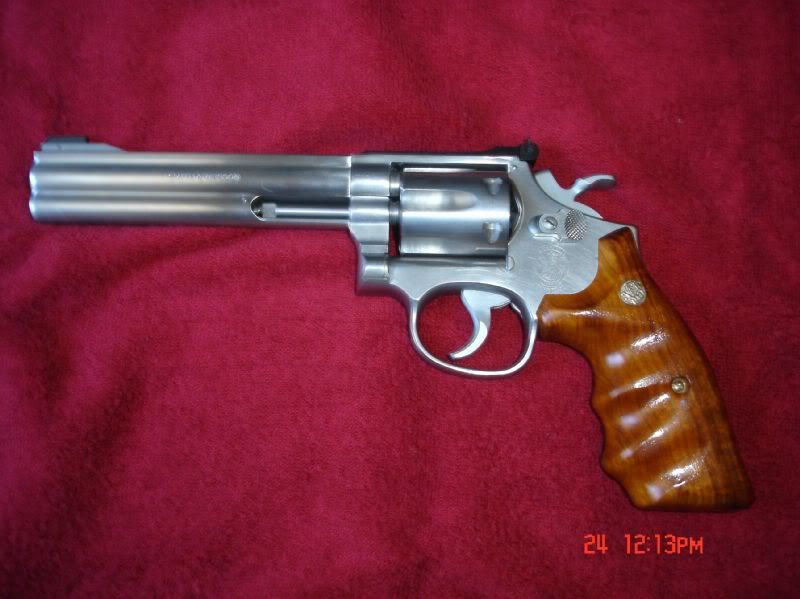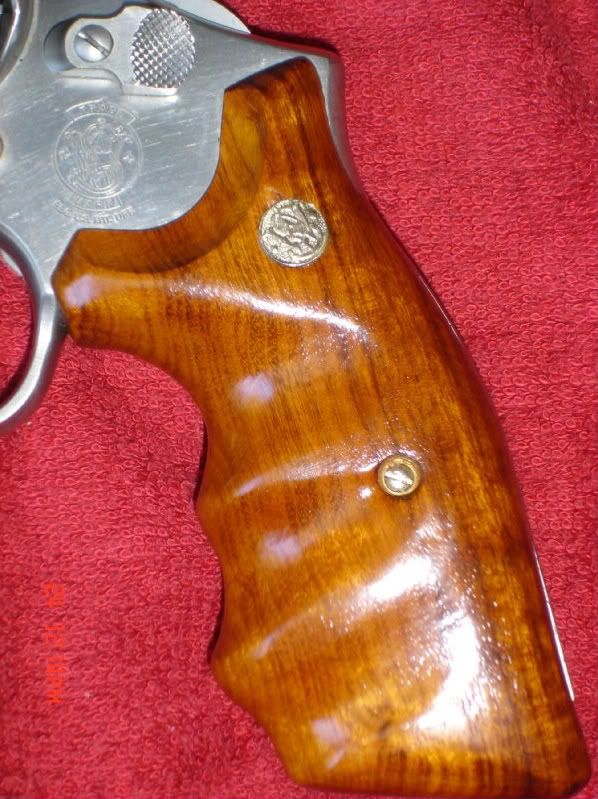 Later,
Person