Since there seems to be G19s everywhere I look, I wanted to do something to set mine apart.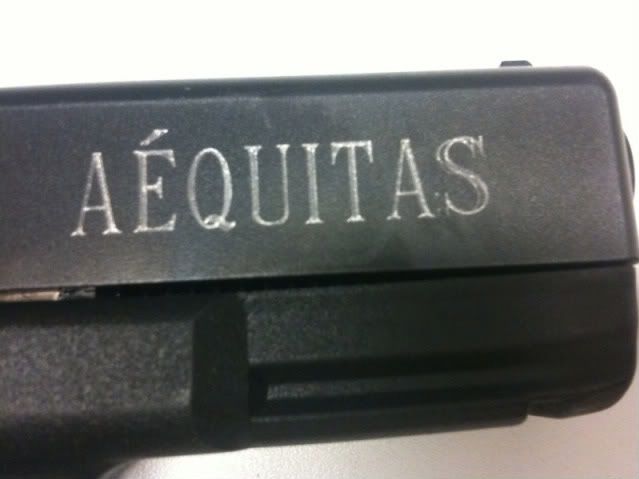 It's the latin word for "Justice"
On a side note, the engraver found out just how tough the tenifer coating on the Glocks are. Using a diamond studded drill bit, they still had to go over it five times.
Let me know what you fellow Glockers think.