Hi All, Here are a few I used on patrol a long time ago.
I hope Bac likes this one. Sorry Quack no flat triggers here. :-)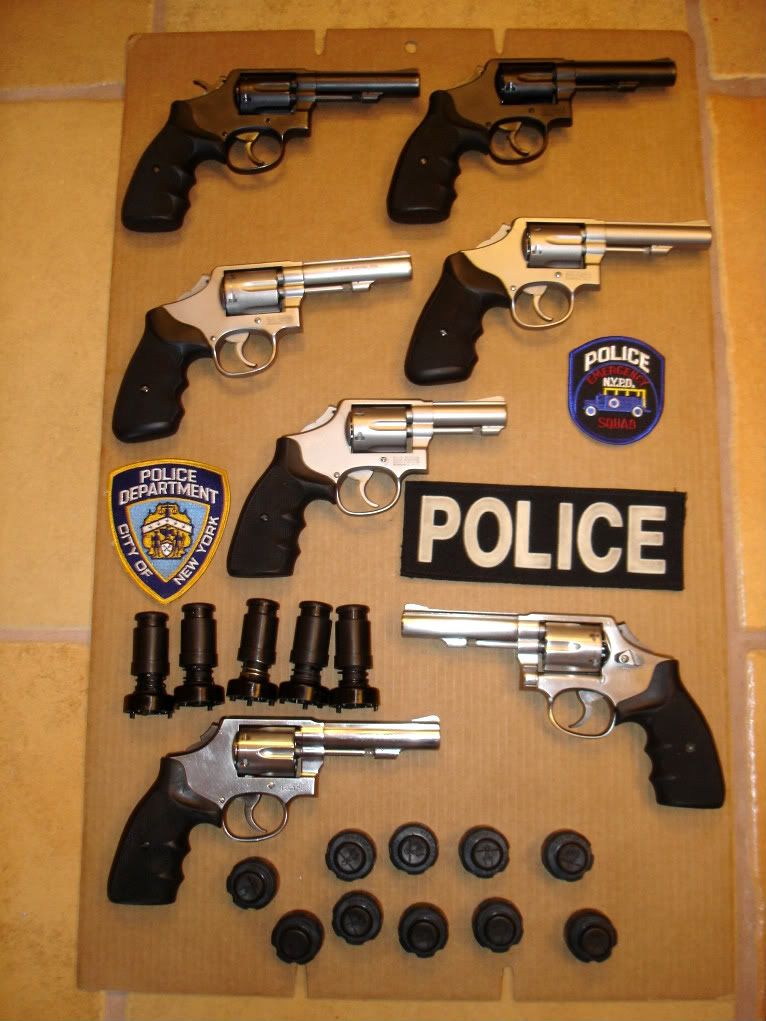 The bottom two are not NYPD just HD and range , all NYPD guns are redone by Smith and wesson, Combat revolver package and refinished.