I've done a brief ammount of searching for anything about this 1911 on GT, but maybe my GTsearch-FU is weak.
Anyway, I've been looking heavy at one of these as of recently, looking for a new pistol for IDPA and other sports. I'm really liking the 9mm version;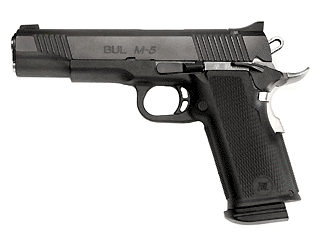 18 round capacity, double stack. I'm having trouble finding data on the width, but I'm relatively certain it'll fit in the 1 5/8" wide IDPA box.
What you guys think about em? Relatively cheap, used, and fits exactly what I've been looking for in a gaming gun. Don't really see a drawback to carrying it, either. Only really needs an ambi safety (lefty) and some night sights. I'm wondering if they use a proprietary sight notch, and how difficult it is to fit a safety.
Also, I've seen hinted that they'll work with the para 18-9 magazines. I'd really like to know if someone can confirm. I'm surprised Bac hasn't shown up yet!
ETA: Here's mine!