Here is mine;
Mossberg 835 Ultra-Mag Crown Grade
w/ 3 1/2" Chamber.
w/ Parkerized finish.
Later modifications;
18" Model 590 Accu-choke barrel which has been bored to accept 3 1/2" shells.
Custom milled receiver end block to accept an AR15 pistol grip and adjustable stock.
I built this before Tactical Shotguns were a big thing. Even before Wilson Combat bought out Scattergun Technologies.
Then I spray painted it...
Now it has become a local custom to test your manhood... can you shoot a 3 1/2 inch Super Mag shell from a pistol gripped shotgun?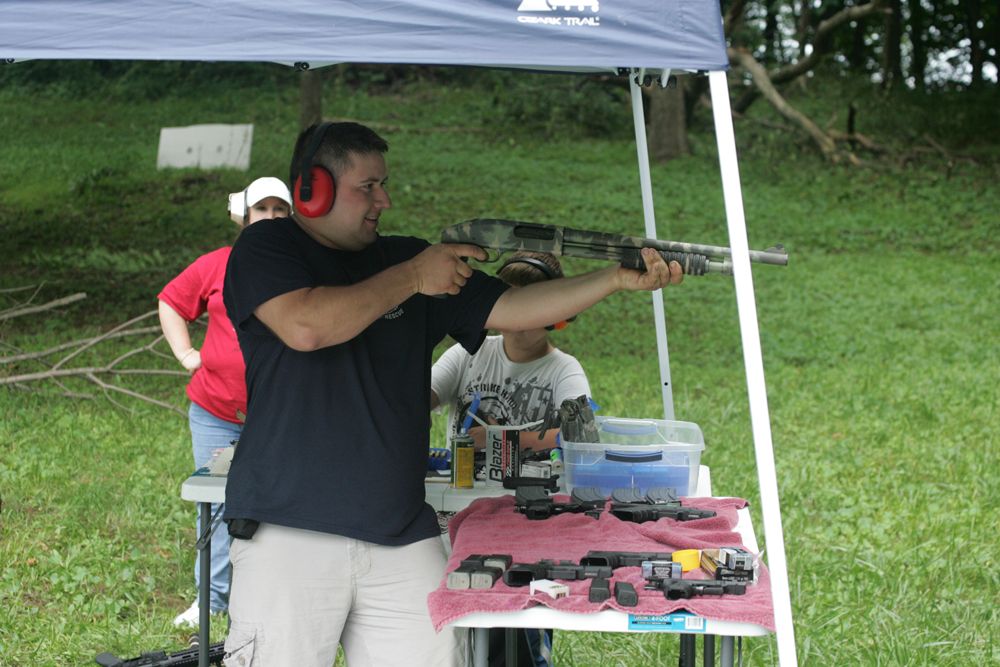 Are you brave / foolish enough to try?
At the end of the day this Mossberg 835/590 Hybrid will shoot any 12Ga. shell from 1 1/2" all the way out to a 3 1/2" Super Mags. Right now it has a M1913 Rail mounted on the top with a Red Dot sighted for 2 3/4" Slugs @ about 50 yards. This set-up is great for 00-Buck at close range.