We got two S&W M10s from Buds, the first about one month ago and after it checked out fine, we received the next one last week.
Both guns have finish wear but no serious scratches, the grips are very worn, particularly the right panel. The action is tight and both have obviously not been fired a lot. While the round butt version is now sold out, they still have the square butt models for $269 shipped.
Here is what the second one looked like upon receipt: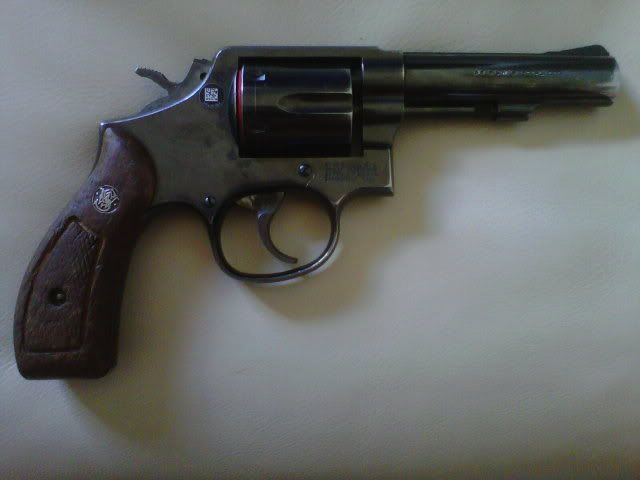 and this is what the revolvers look like after a quick cleaning and oiling, with the grips changed.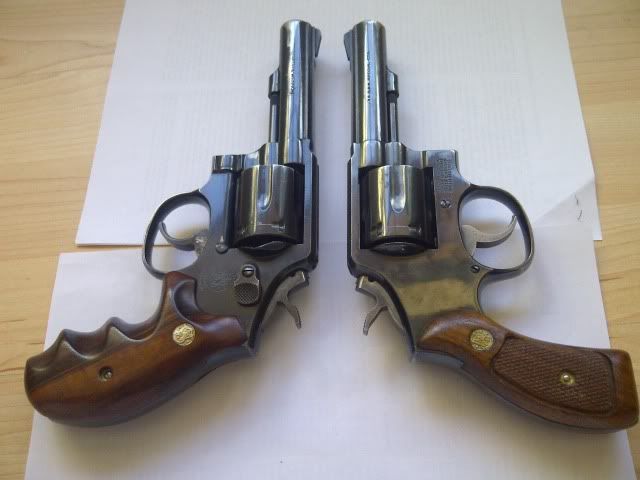 Now, the next step will be to reblue them. I found Herter's original formula Belgian Blue, a rust bluing solution, to give great results when rebluing worn patches. It is just so labour intensive, that it has to wait until I will find the time for it.
Here they are with service grips: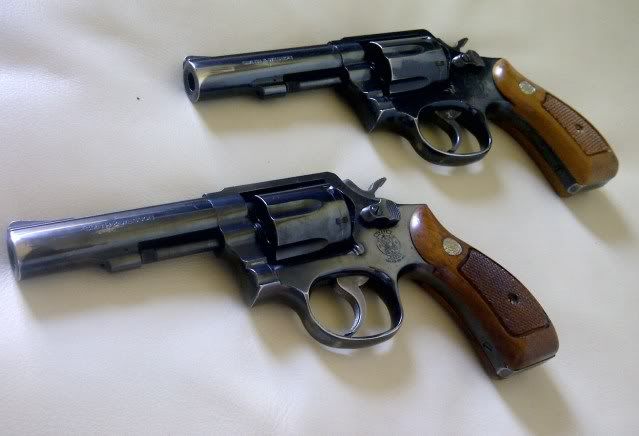 .