Today the pistol passed 1000 rounds mark.
I ran 100 FMJ 115 grain Remington rounds, 10 EFMJ Federal Guard Dog 105 grain rounds, 20 GDHP Speer Gold Dot 124 grain rounds and finished the session with tha mix up magazine full of everything (loose mix up ammo that I had in my treasure box - reloads, Remington Golden Sabers and good only knows what else). 138 rounds all together...and - no problems to report.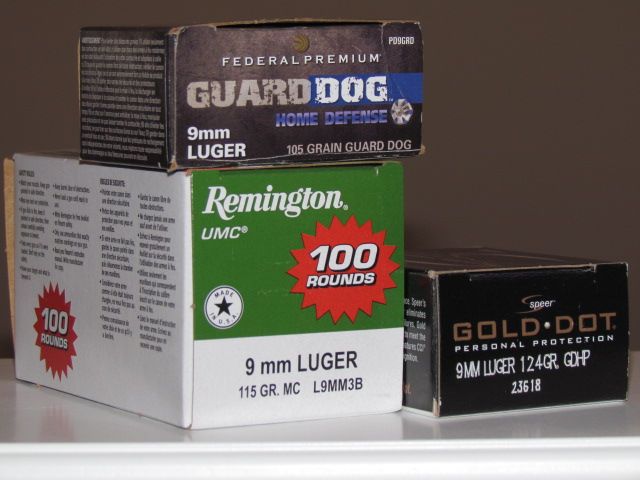 I guess it's time to write something about my up to date experience with Ruger SR9.
If I'm going to keep this pistol (which is very likely) I'll need to replace the sights - the dots are bit too small for my liking and I would love to have them bigger and more visible (especially under low light condition).
I don't like the safety at all and can't understand why it's even there. I heard about the problems that the owners of SR40 encountered during the long range sessions.
While gripping the gun high the safety kept banging their palm and did cut the skin.
Not fun and I certainly can see that with more recoil.
Ruger, please take away this safety.
Big loaded chamber indicator is another possible problem, but only if You do carry that gun in the holster.
I certainly can imagine that such a big piece of metal may catch on holster easily.
Smaller would be much better.
Otherwise I can't think about anything else to improve.
Very nice trigger, good ergonomics, superb reliability in the good looking, accurate and inexpensive gun.
You have it all there!
No extensive wear visible anywhere.
Just take a look: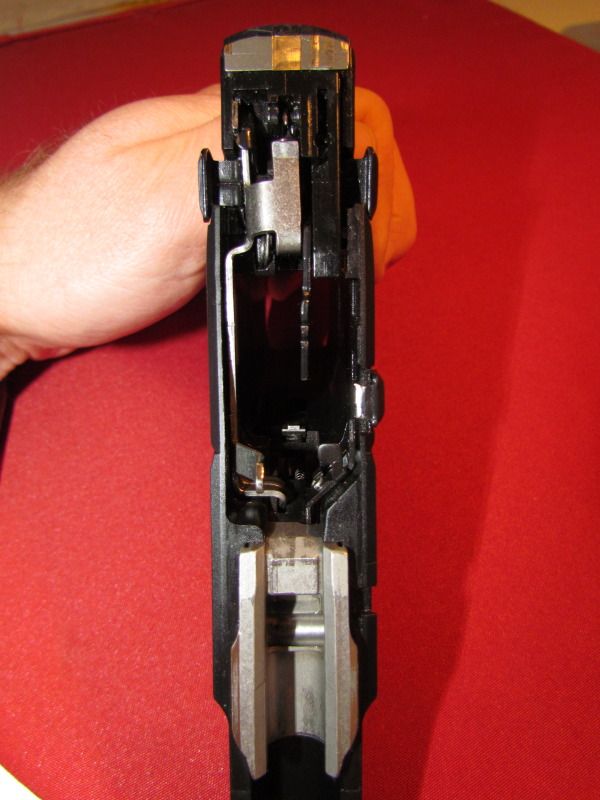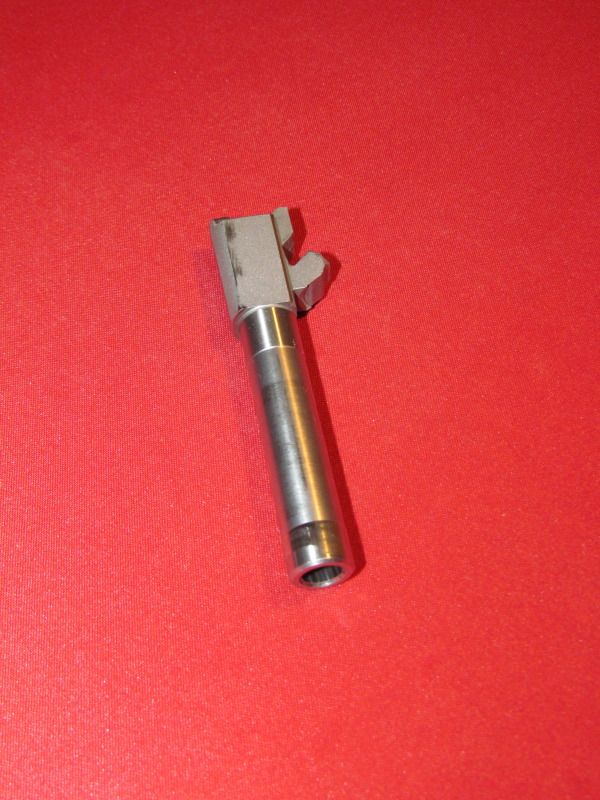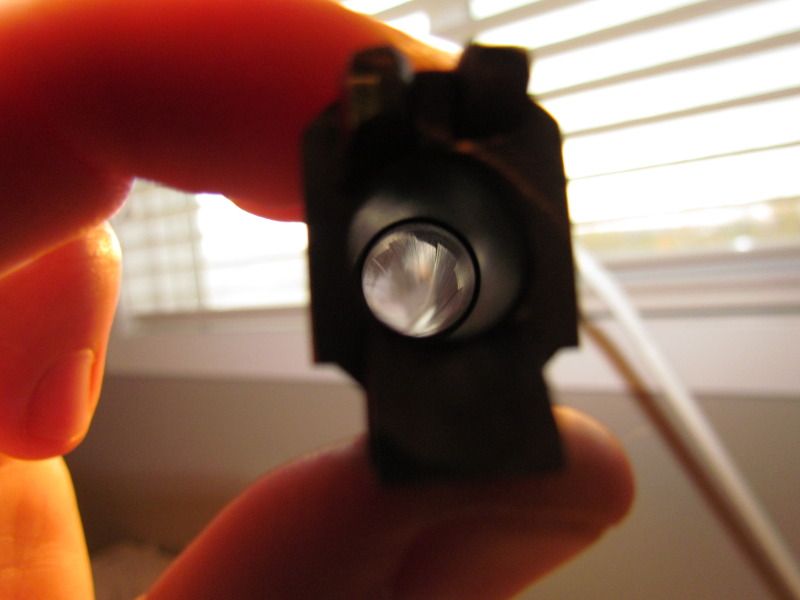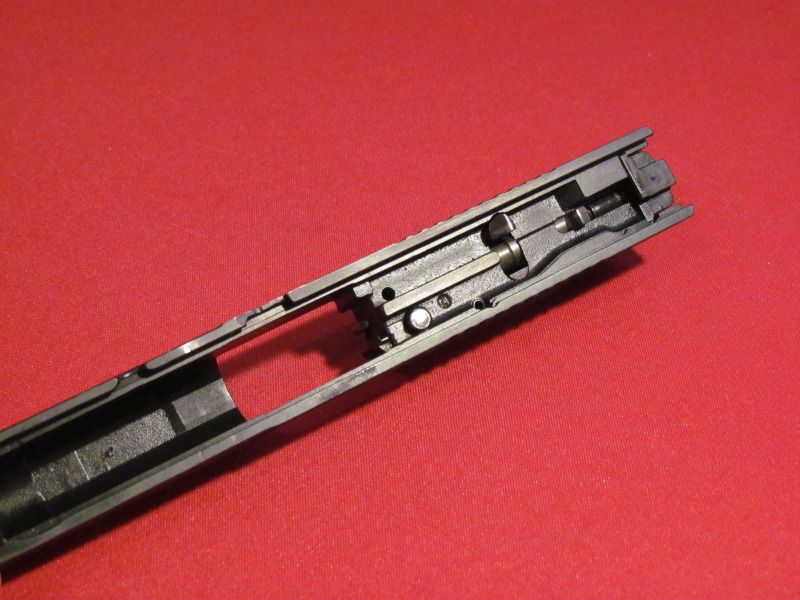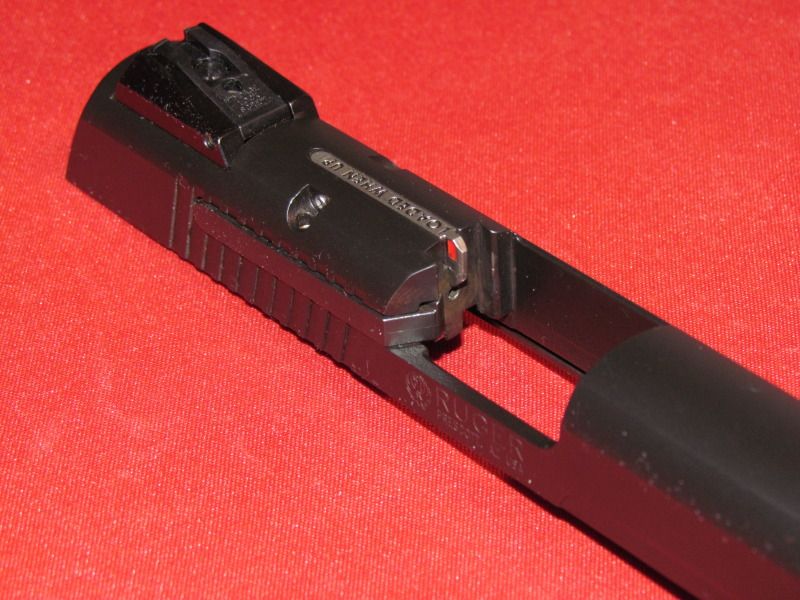 So far I'm impressed.