I updated my 25 year old Mossberg 500 Persuader. The original configuration came with a wood stock and fore-end. I wanted something along the lines of the 500 Tactical Tri-Rail Adjustable but with a heat shield.
I replaced the stock with a Phoenix Technologies MTS750B. This stock does not contain the recoil reduction system.
I replaced the wood fore-end with a Mako Group Tri-Rail fore-end.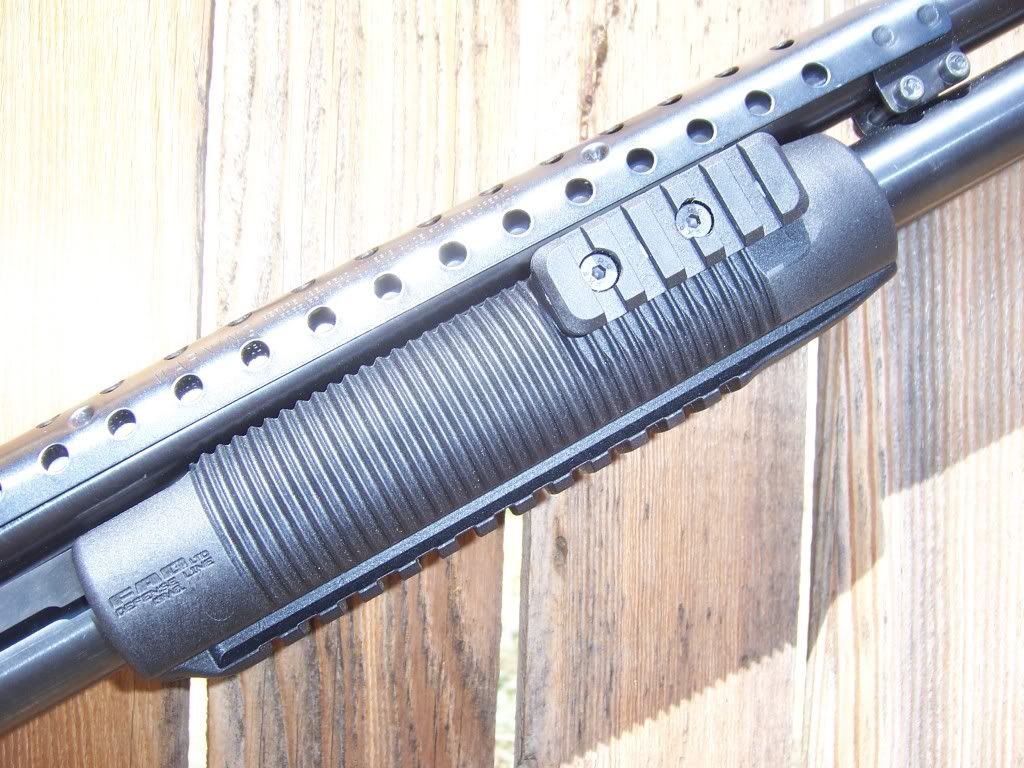 The heat shield came from Mossberg but had to be modified to accommodate my rifle sights. I would have preferred a ghost ring rear but the receiver is not tapped. I may go with the AIMPRO low profile rear sight later if it will work with my existing front rifle sight.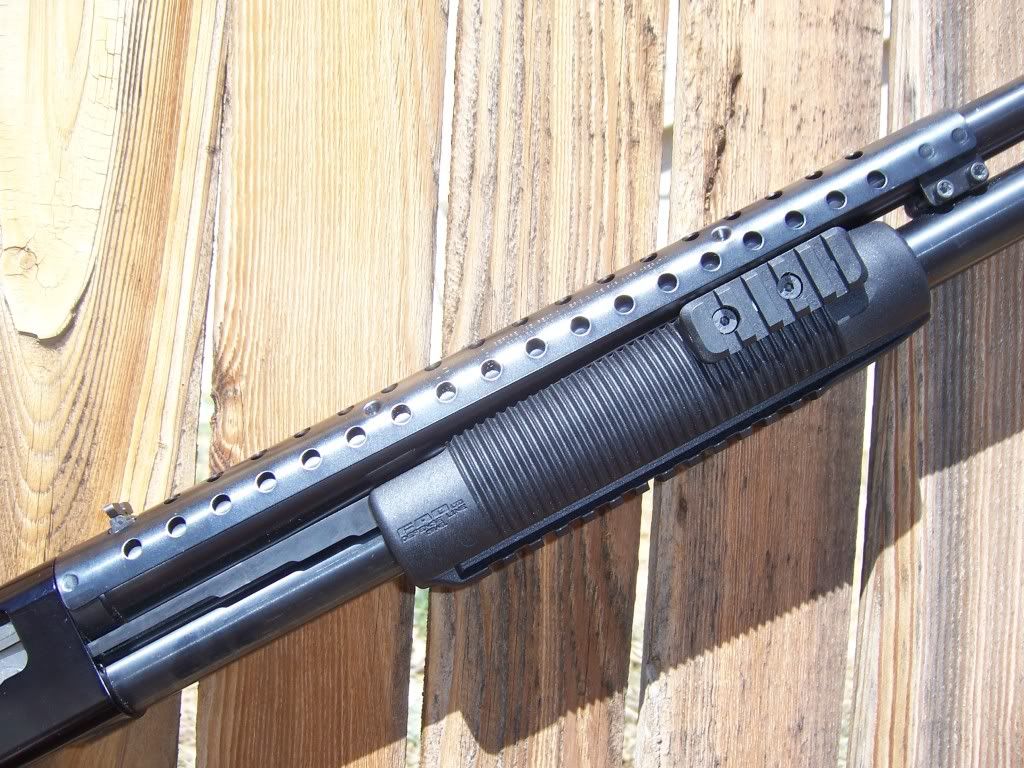 Here it is in all its new found glory.