The front sight is a
HiViz model GL2006
fiber optic sight which, if memory serves, I purchased from MidwayUSA. The sight assembly is rather long and overhangs the G34's lightening hole (making it unsuitable for use with ported barrels that vent out the slide's cutout), but the long light pipe gathers a lot of light and is
very
bright even in low light conditions.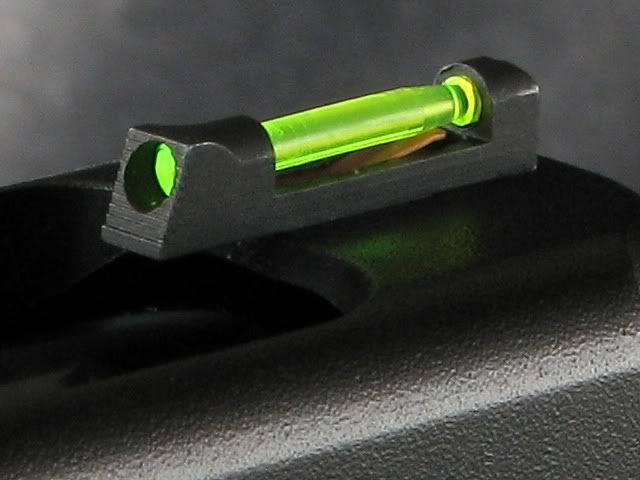 The rear sight is an Italian-made
LPA model TPU17GL
low-profile adjustable sight. I opted for this sight on my G34 as I have LPA rear sights on some of my other handguns and am very satisfied with their robust construction, ease of adjusment and appearance.
LPA sights are distributed in the US by
Precision Sales International
; I obtained mine from a seller on eBay.