So I just re-discovered this forum(I tend to forum hop based on my interests at any given time) and I figured I might as well post my latest time/money sink
Please feel free to post your fun vehicles as well.
2012 Mazdaspeed3 with tech package in crystal white pearl mica.
The day I got it.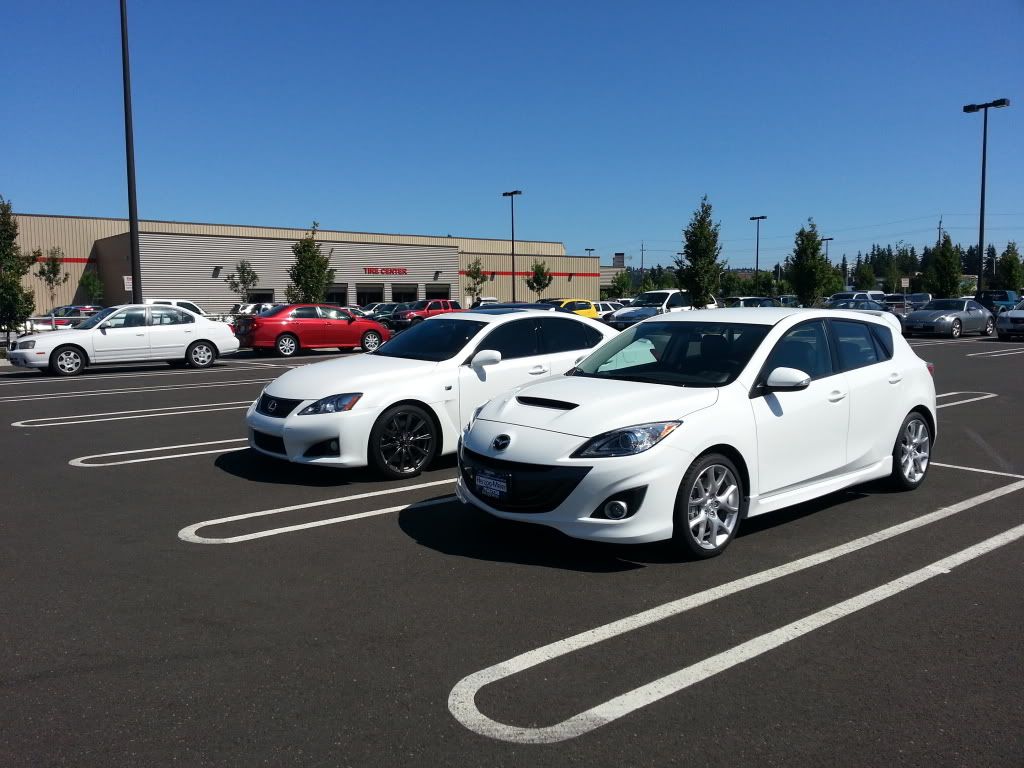 Had the windows tinted to 20%(the ideal amount in my mind)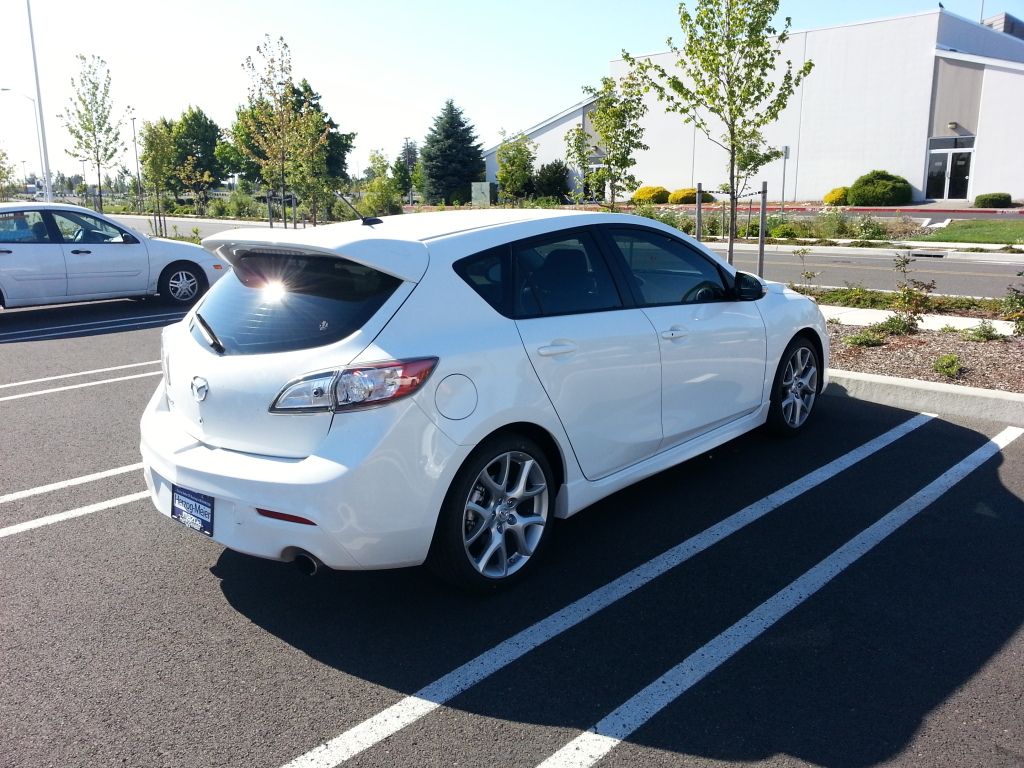 Engine bay after I installed a short ram intake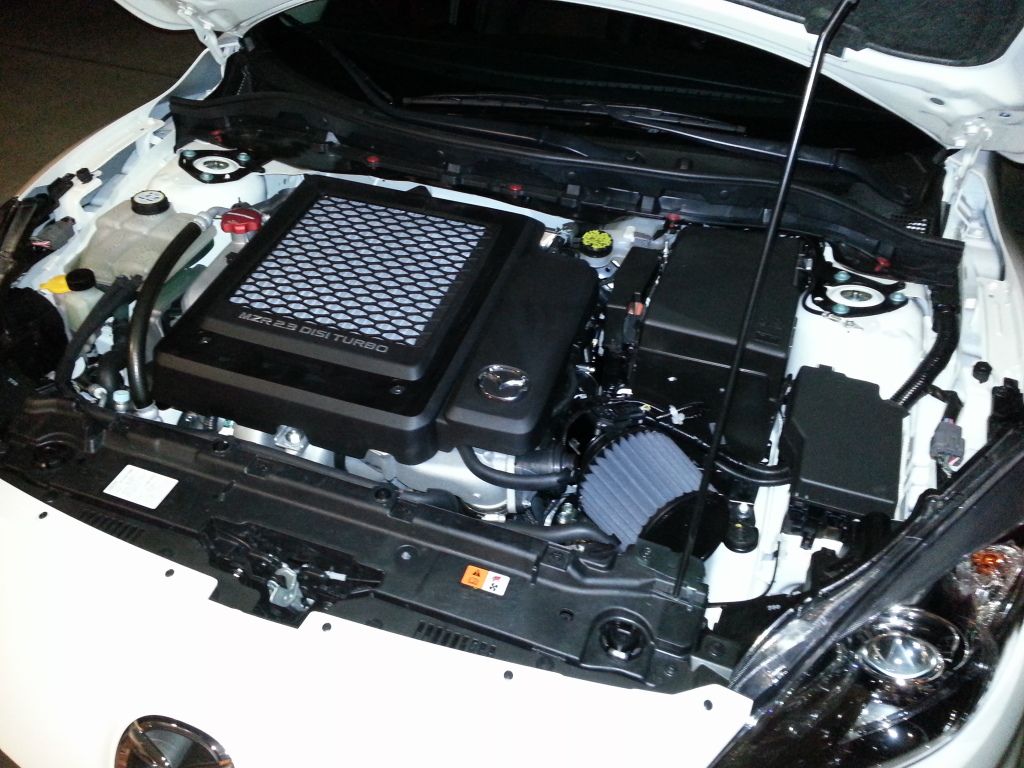 Bought some factory RX8 wheels and had them powder-coated gunmetal.