Rock Island Amory 1911 10mm range visit.
Stopped by the range on the way home to try out the new RIA 1911 10mm. Shooting at 7 yards, poor lighting so the fiber optic was not optimal. Shot 110 rounds of reloads (165 gr. FMJ Flat Nose bullets with 7.6 gr. Unique.) The gun was snappy and trigger was heavier than what I am use to but still felt really good. Took me some time to get comfortable with the trigger. Was finally able the to get three shots in a quarter size group on the third target, this gun is accurate, much more than I. Then spent the rest of the time trying to shoot out the bulls eye on the large target with the rest of the rounds.
Out of the 110 rounds I had two FTF. The first one did not happen until about 6 mags in, the second was closer to the last 3 mags.
In all, I was very pleased with the performance!
Some observations: When I compared the 1911 45ACP and 10mm S&W barrel to the RIA I did notes the side wall "edge" were not ground down like the others and can become a snagging point. A little grinding and polishing to the barrel should take care of any FTF issues. I will do this myself with a dremel.
Another observation is the spring. The spring feels a little too light for a 10mm.I wonder if they used the same 45ACP spring on the 10mm
. I will contact them about my concerns and see about buying a heavier spring. The spring on my S&W 1006 is a lot heavier than the RIA. Another easy fix if you want to shoot some stout loads.
In all I am very happy with RIA 10mm! So, go forth and buy one
Not too shabby!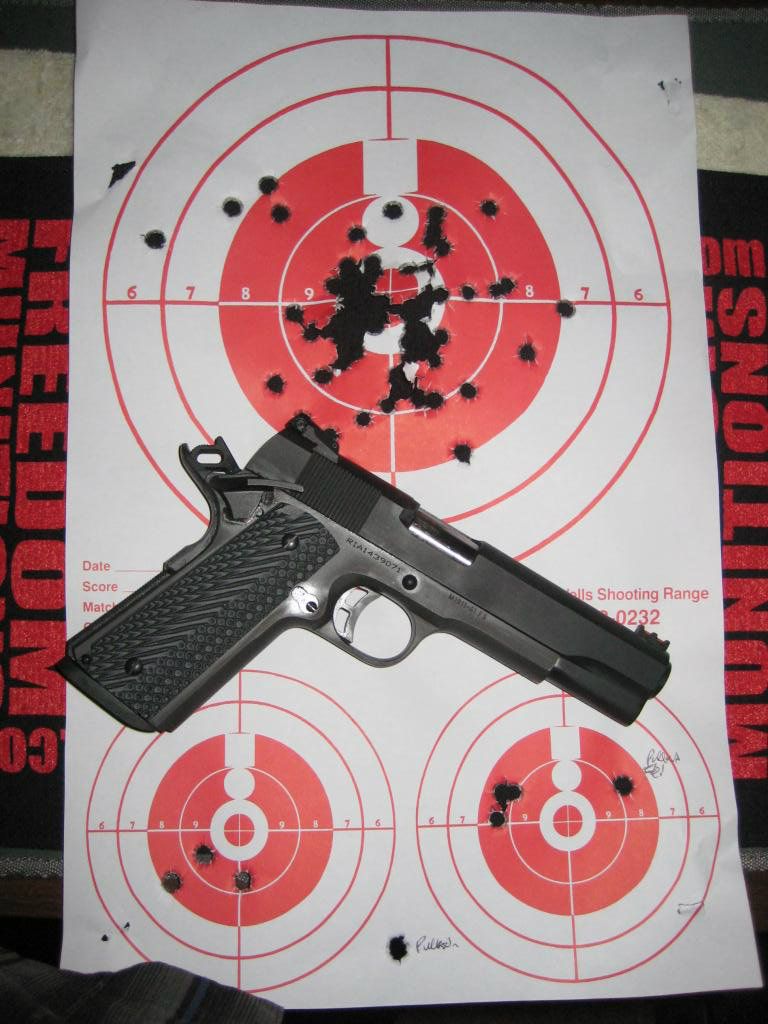 Finally!!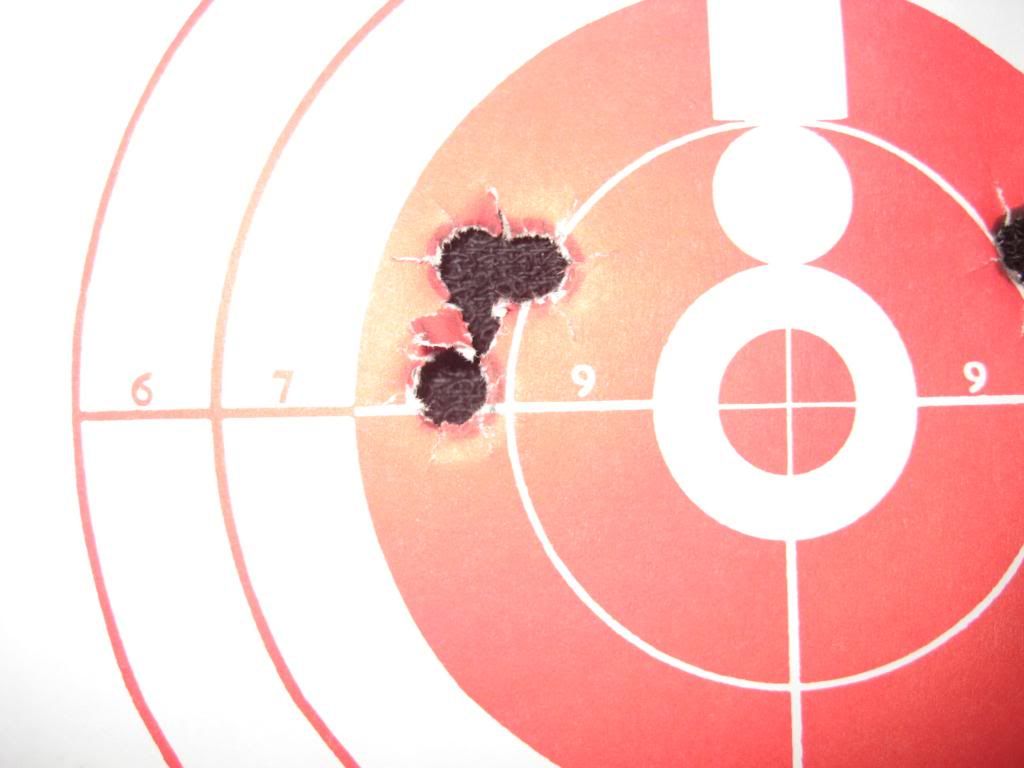 Here is the snagged bullet.