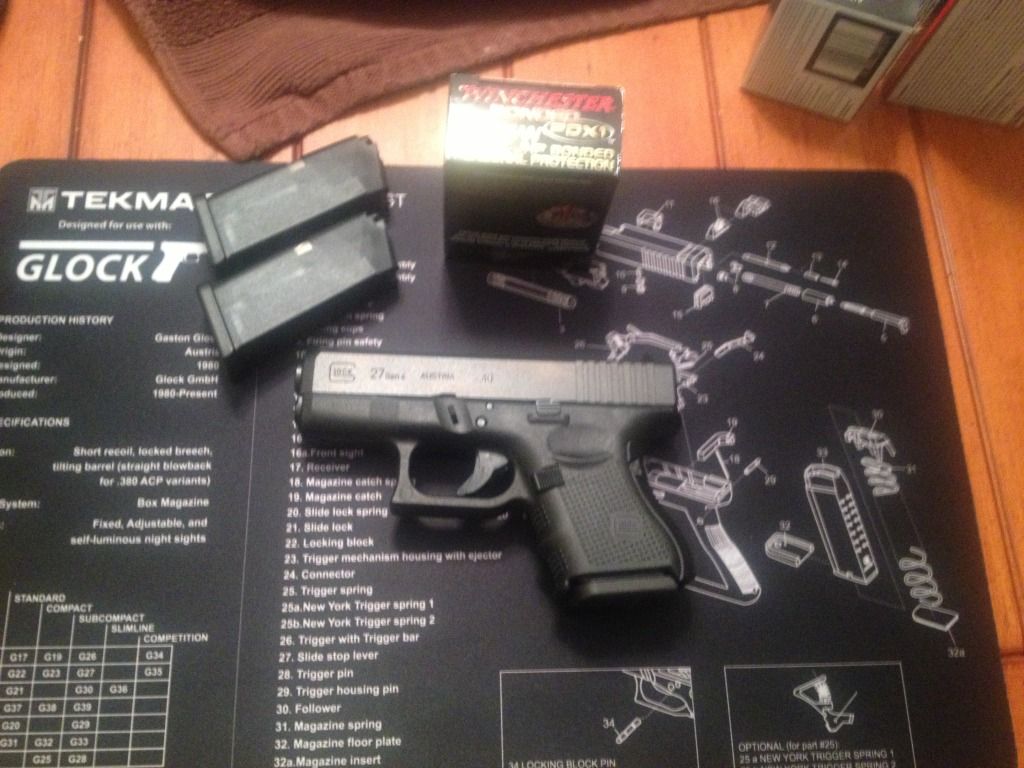 Date on it is 9/4/12. I've ordered a FOBUS ankle holster as well. I do have some questions for G27 Gen4 owners.
The RSA # is 0-8-1. Is that the up-to-date number for them?
I changed the mag release to lefty for myself. When sliding the magazine in I have to really put some force into it to lock. Is it just that it's tight or did I not hold the mag release completely flush in its correct spot and the release is loose?
I was told that 165gr bullets are not good to shoot and I should stick to 180gr. Any truth to this?