Took a chance and went to the local gun show this morning - my goal - find (in order of preference) a GEN4 in G19, G30 or G26 at a reasonable price.
As soon as I walk in I head over to the AJC Sports Shop table - I have bought many guns from them - they normally have good prices.
GEN4 G19 $710
- G26 $610
No G30.
So I take a walk around and find a guy selling GEN4 G19 for $579.99.
He had 4 of them at this price - and was in process of selling two.
I had a choice - serial # ??? 462 or ??? 357
So I figured it must be my lucky day - I always knew I would buy a 357 someday - guess today is as good as any.
Sort of strange - $580 for a Glock 19 is more than I ever thought I would pay - I figure I over paid $40 or $50 - maybe more if this gun buying frenzy ever ends - but at this point I don't care.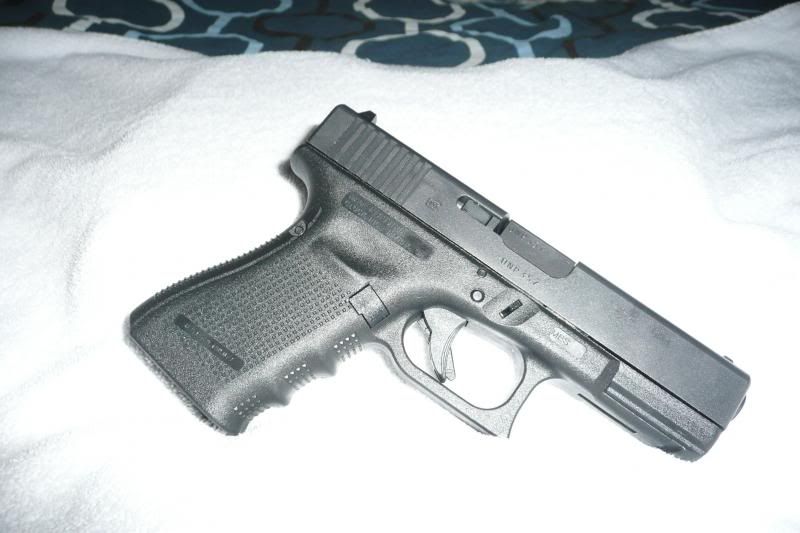 All I need to do now is decide which smooth trigger I want to install (GEN3 or 4) install some night sights - and of course take it to the range.