Ok, here they are - pictures of the match. Of course, none are of me, because as usual I'm the one behind the camera. But, someone was taking video and he got some great stuff of me that he's going to send. I'll post it when I get it. It was a gorgeous day, sunny though a bit windy and 50 degrees.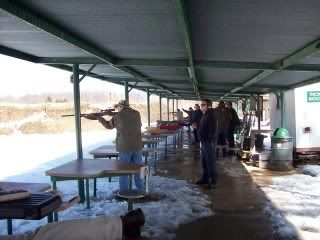 This guy rocked at the 200-yd prone rifle. Apparently his scope alone cost $2000. It was a Leupold. $2000. For a scope. Really?
And because it is still winter in Wisconsin, there was the ritual shoveling of ice and snow.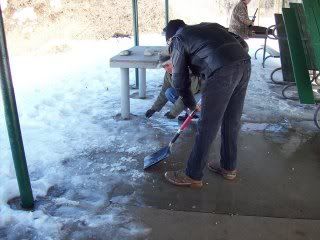 This was stronghand pistol at 25 yards.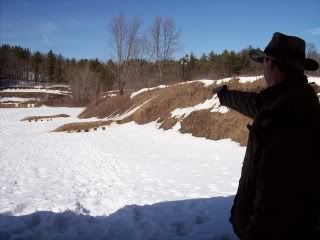 So, I'll post the video when I get it.