Always loved them and hunted with my Dad's early 1970's Winchester 94 back when I was a youngster. He bought it new, still has it.
Finally one day I bought my own, a Marlin. My LGS used to have them all the time for pretty reasonable, not much lately. I bought this one for around $300 a few years back.
Put a good peep sight on it, and started loading for it. With 165 grain lead going around 1200 fps, it's a great plinker. Jacketed bullets will shoot very accurately, better than my eyes will perform. I've had groups at 100 yards at 1.5" with iron sights (lucky).
Shot a deer with it just to say I did, and see how it worked. It was fun sneaking around the woods with an iron sight rifle after game.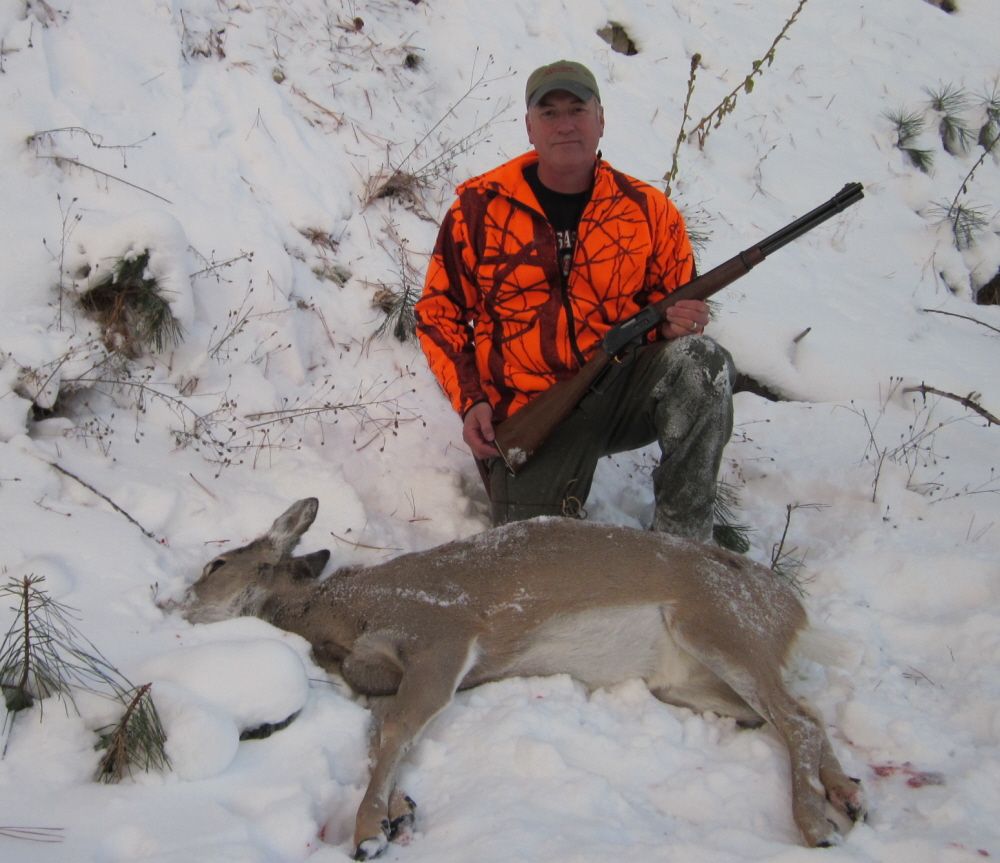 Now I'm thoroughly in love, and will buy more of these things when I see them.