A good #5mk1 will be a long time companion. With the smallish butt pad, it can be a bit tough on the shoulder in the summer months. Still, they are a bunch of fun, and have a futuristic look.
I have an all matching 8/45 Fazakerley that is in such good shape that I retired it from shooting. I bought a 46 BSA from SOG that has a lot of external rust, and the wood was dismal. But, internally, it is in very good shape, so it now resides in aome modified #4 wood woth a "L" long butt stock. It is my shooter, and though it needs #5 wood, it is all matching. Too bad it was so poorly stored.
The "Wandering Zero" was a political issue. When the US, with the M1, rge Russians with the SKS and AK47, and the development of other semi auto rifles from Belgium and France, the last thing the British Army wanted was to be stuck with a bolt action rifle. Though the #5mk1 was issued, it was never oficially the exclusive rifle of the British Army. The #4mk1 remained the issued rifle, even being used in Korea by the Commonwealth Forces (We were still using the M1 Garand and Carbune of course). As a footnote, neither if my #5's show any issue of the wandering zero, even after rapid fire on a hot day.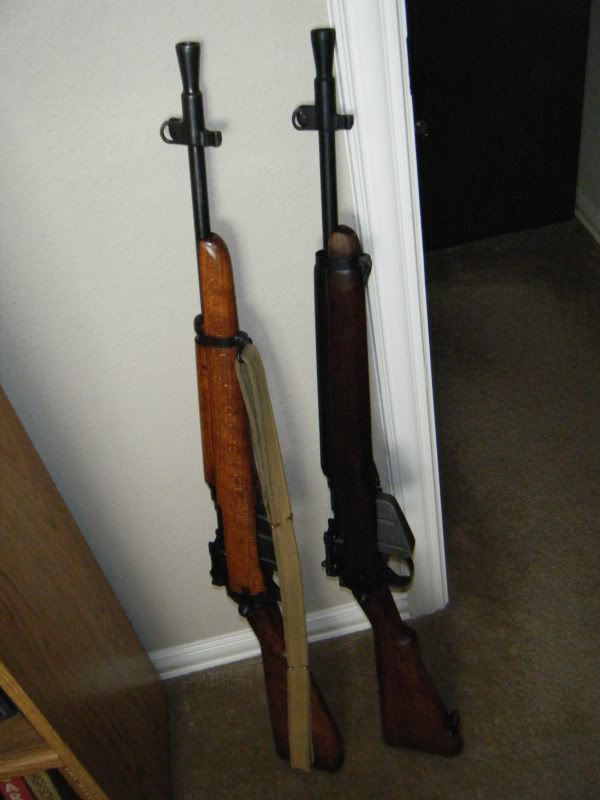 The Fazakerley is on the left, the BSA on the right.
The Fazakerley at 100 yards, 5 shot group with battle sights from the bench with sand bags under the forearm.