I have 2 consecutive serial numbered Essential Arms lowers that I built into complete lowers using DPMS lower parts kits and PK Firearms pistol buffer kits with foam tubes. One is new, the other one had about 100 rounds through it. Here's what each costed me:
1. EA lower - $175 + $25 transfer
2. DPMS LPK - $85
3. Buffer kit - $55
末末末末末末末末末-
Total: $340
I will sell the used one for $280 and the new one for $300
. Prices are relatively firm, but will consider offers especially for both to 1 buyer. Shipping is FFL to FFL only and will cost an additional $25 for one or $35 for both. Local FTF in the Philadelphia area and you pay transfer fees at a mutually agreed upon location. USPS money order or discreet Paypal (+3%) accepted.
The top one is the unused, the bottom is the used. Note that the shiny spots are actually oil spots, not scruffs (except for the buffer tube and hammer).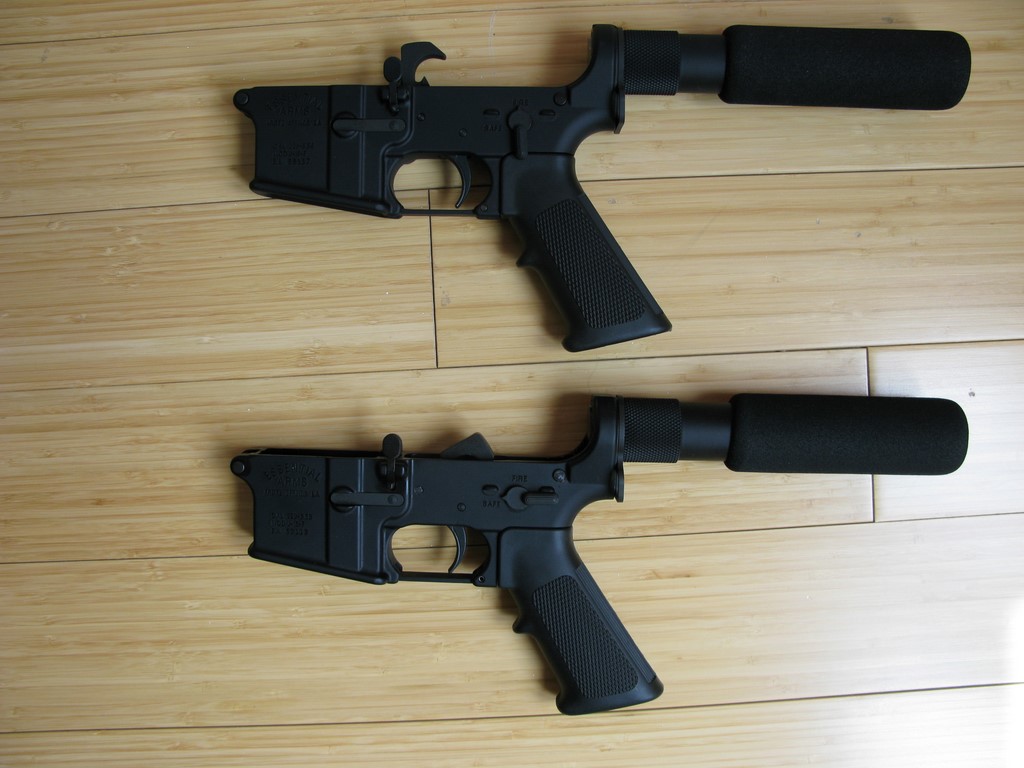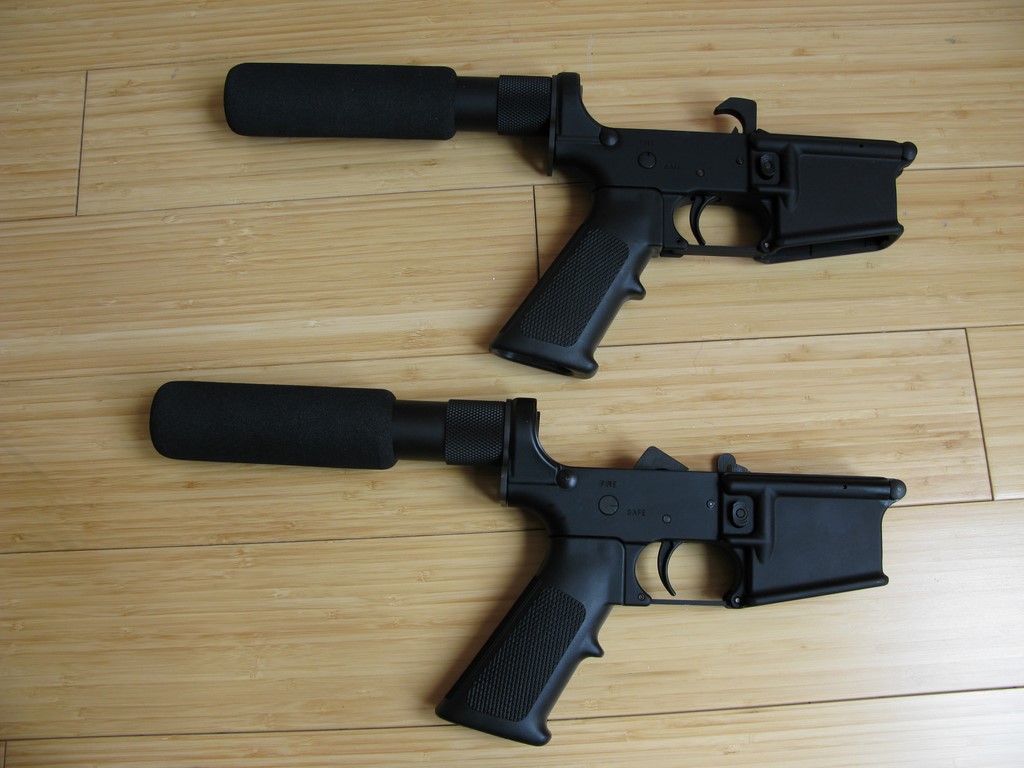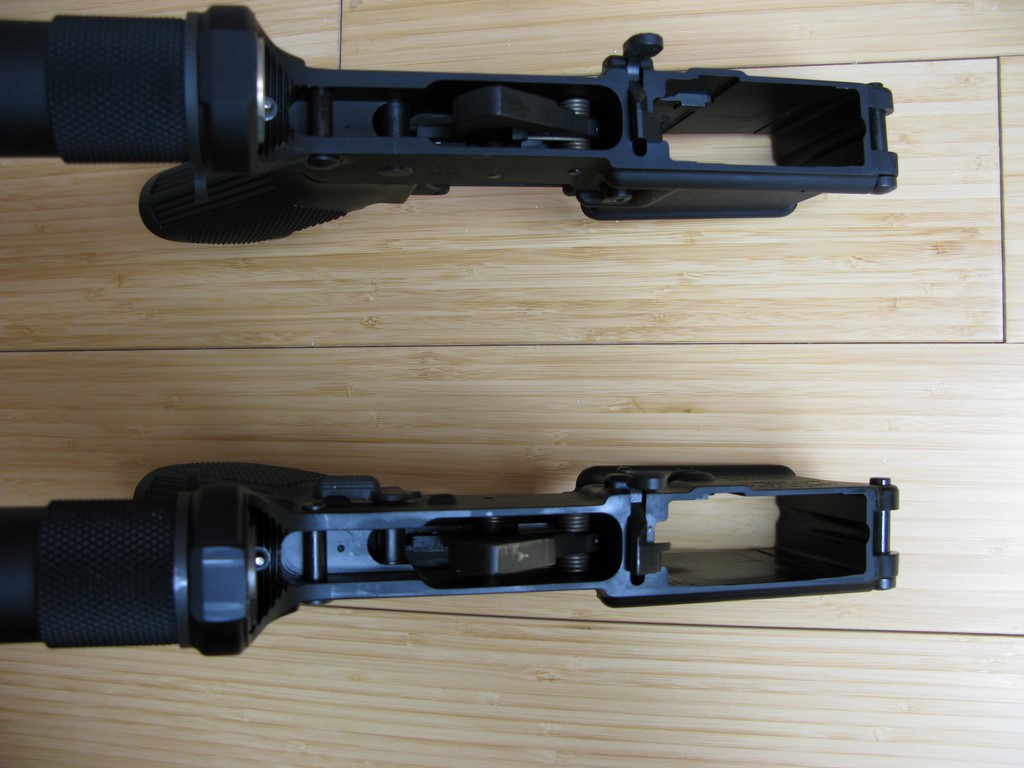 Al