Quote:
Originally Posted by
Javelin
Finish color varies for the most part by brand and even time periods.
This is true. I have a DD sling mount on one of my AR15's and the thing is purple. All the rest of them that I own are black.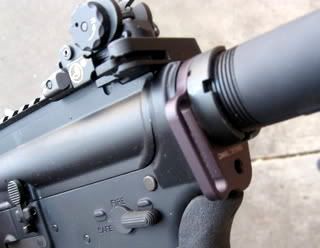 You can see how that piece contrasts with the receivers.
You get similar things with other various AR15 receivers or any anodized aluminum.
For the most part, uppers and lowers will match fairly well. I have had good luck with it for the most part and I have done my fair share of builds, not just for me, but helping friends and family.
I wouldn't be too concerned.