Saturday January 9th 2010, 9am for all you rosco toting fans of bacon and grease; IT'S THE EFFING OPEN CARRY BREAKFAST @ THE GOPHER BAR!
$10 all you can eat from the buffet, coffee and tea included. Coneys are extra as is any other beverage. 7th street and Wacouta in St. Paul
Be there or be a lame ass sally rag.
Your host: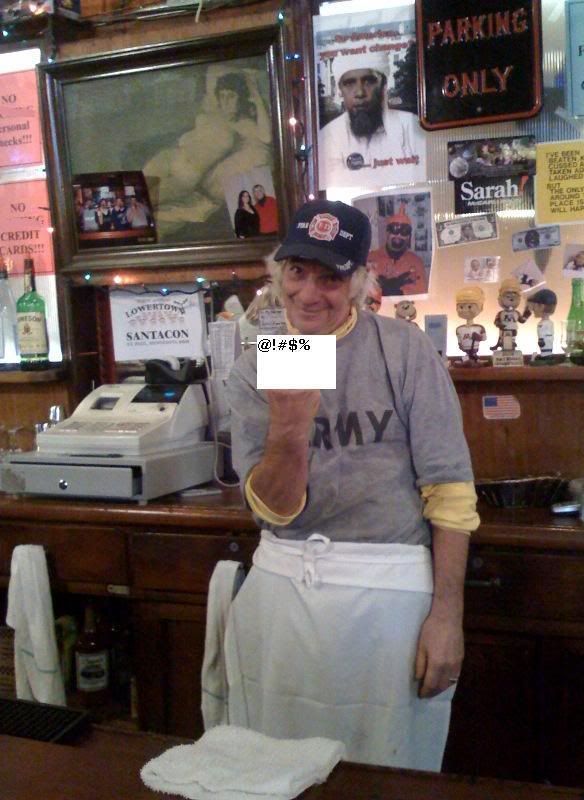 What will happen if you show up and expell your thoughts on why PBO is the greatest President* ever: