Well...after a little more effort..actually VERY little more effort, I found several listed for sale on Gunbroker. bad news is, they don't seem as rare as I thought, but good news is they are going for more money than I thought they'd be worth!
Not thinking of parting with them right now, but always nice to know the worth of something you haven't used in a long time.
Here's the 29 with the original grips.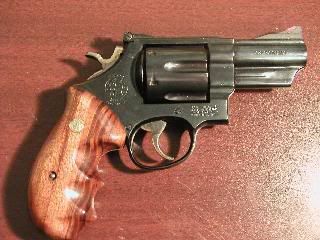 And the 657 with some Pachmeyers...maybe not a good idea with hot loads as seems like the wooden ones slip a little and help with the recoil.