The other day I read someone asking about this, and someone else pointed all of us at Jason Baney's article on 6mmBR...
http://www.6mmbr.com/ultrasonic.html
I've been amazed at how highly powder stained my 45GAP cases get, so I bought a little $40 ultrasonic cleaner at Harbor Freight and started cleaning cases today. I used Baney's 50%-vinegar-plus-detergent formula. Three minutes in the cleaner cleans the cases quite well, and I found I can use each batch of cleaner on as many as 6 batches of cases; I added maybe a tablespoon of vinegar to the liquid (the cleaner holds a pint of liquid) with each subsequent batch of cases, figuring the vinegar's acid is the active ingredient that gets consumed.
I used ordinary household soft water to rinse the cases, agitating often. The cases then soaked in baking-powder water.
This cheapie cleaner includes a plastic basket that makes removing the cases from the cleaner easy, and the entire process is quite fast and doable.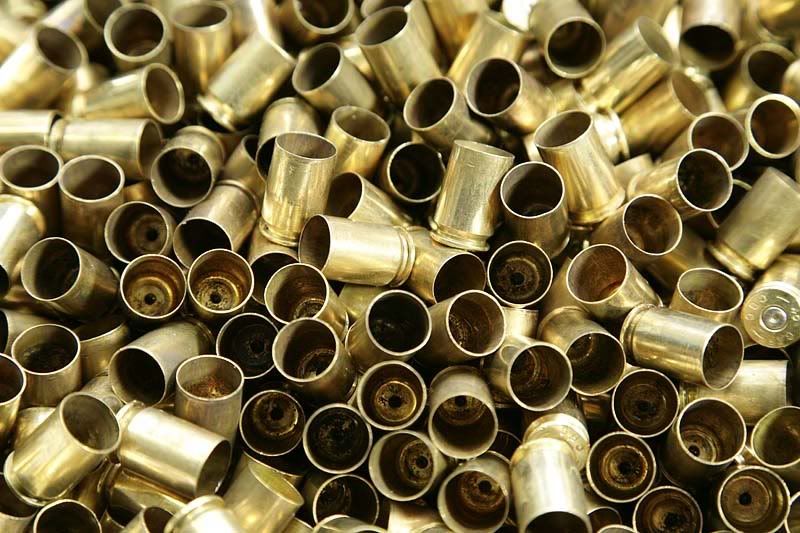 As can be seen in the pic, not all cases' interiors were cleaned down to the brass, but the exteriors are quite clean while the interiors are clean enough. I suspect that 6 minutes in the cleaner would have gotten the interiors cleaner.