Check out Sigforum.com classifieds. You might be able to find a new or used one in excellent condition for less money.
I have tried most of the standard Sigs including S&W, Glocks, CZ's, Berettas, etc. The Sig X-Five Tactical is the nicest and most accurate handgun I have ever owned. It is manufactured and assembled in Germany. Buy the X-Five; it is definitely worth the extra money. It will shoot circles around most pistols on the market.
Here's a pic of the 2nd X-five Tactical I recenty purchased: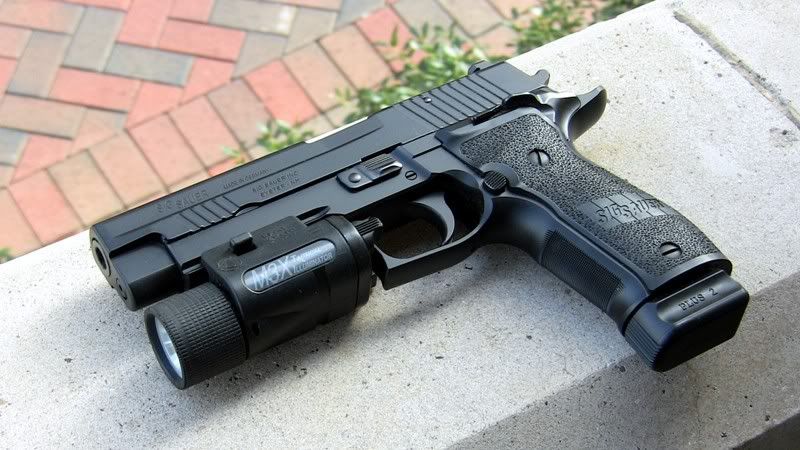 If you decide to purchase a holster, get the Blade-Tech Stingray. As far as I know, it is the only holster currently on the market that is specifically designed for the X-Five Tactical.