What JD wrote is spot on!
I've seen 'hack jobs' on everything from Mossberg, to Remington 870 and 1100s.
I was very lucky to find a 1972 model Remington 1100 that was like new, that a friend wanted to sell.
When he said, "Gimme a hundred dollars, and it's yours", I had a crisp $100 bill in his hand, before he finished the sentence!!!
I don't have any pics of it in the 'before' state ("Standard" 1100 w/30 plain barrel), but, I have a couple of pics of it, in the 'after' state.
I found a write up on the Remington 1100 Competition Master, online.
I created a "Competition Master Clone", using all Remington parts with the exception of the stock/forend, which are Speedfeed III. I also didn't add the oversize bolt/operating handle. Personally, I just don't need it.
(I've since replaced the buttstock with a conventional buttstock shape, but still, a Speedfeed III.)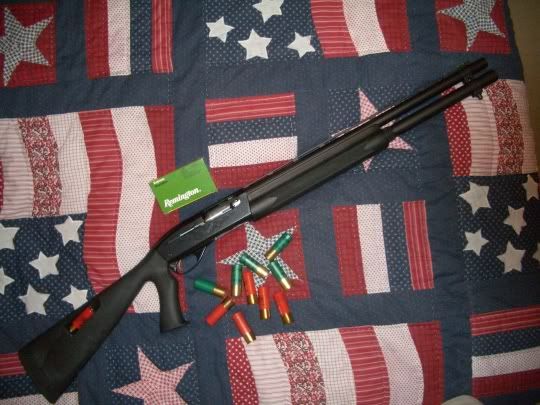 The ONE most useful item from the Competition Master parts list, is the "Carrier Assembly". Instead of having to shove the Carrier Assembly button, on the CM part, you just 'nudge' it. Fast. Really fast!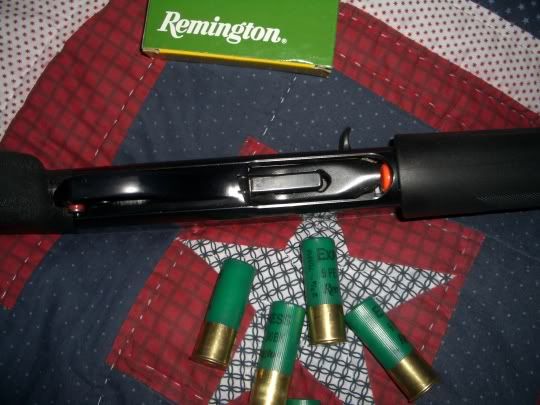 Since the barrel has been 'hacked' on the 1100 you're interested in, look inside the receiver and check it's condition.
Do NOT run your finger(s) along the inside of the receiver.
IF the 1100 was ran with minimal (or no) lube, the edges will be sharp enough to cut your fingers!
ETA: If you're interested in the Competition Master parts list, here it is: