... and I also have a few questions.
OK, first off, this is what she looked like before.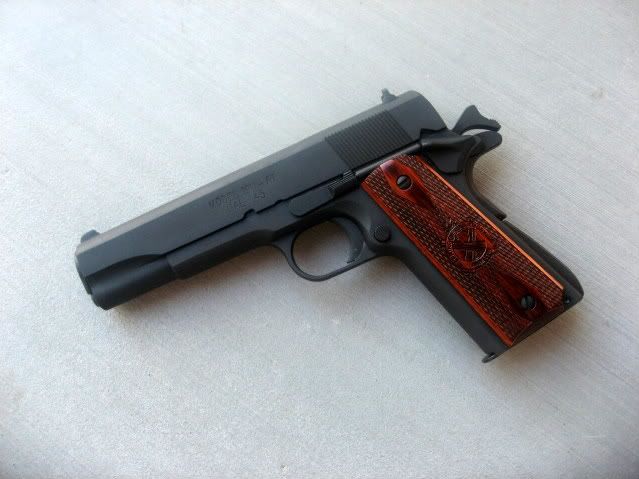 and after.
I scratched up the finish a little since I have had it but I don't care. I am gonna refinish it eventually anyways.
EGW barrel bushing and the other stainless parts are Ed Brown.
Now, the thumb safety does work, but when I flip the safety on, it doesn't click right in to the on position. It kind of goes halfway and needs a little more effort to engage fully. Is this gonna be a problem? Did I screw something up? Did I need to do some more filing?
Secondly, the front sight post seems to have worked loose. It's still on, but it's wobbly. What should I do to fix that?
Thanks!