I was just admiring my G29 the other day(who doesn't?) and noticed that the rear sights don't seem to be centered in the slide. I had been shooting about 9 o'clock left at the range and just thought that it was me pulling with my left hand, too much finger over the trigger or whatever else it could be. I was shooting my friends USP Compact 45 SA/DA dead on at 25 feet though, which was frustrating to me. For the record, I did have these Trijicons installed by a local armorer. Let me know what you think...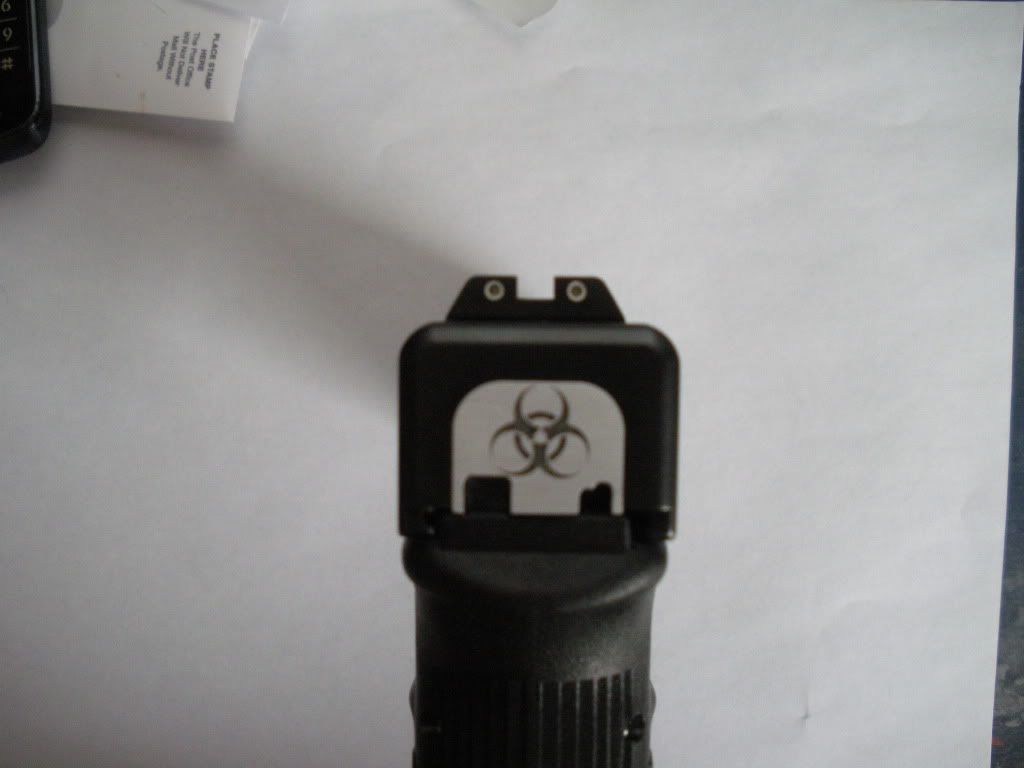 Compared to the center of the symbol on the slide cover plate the center of the sights definitely seem to be left of center to me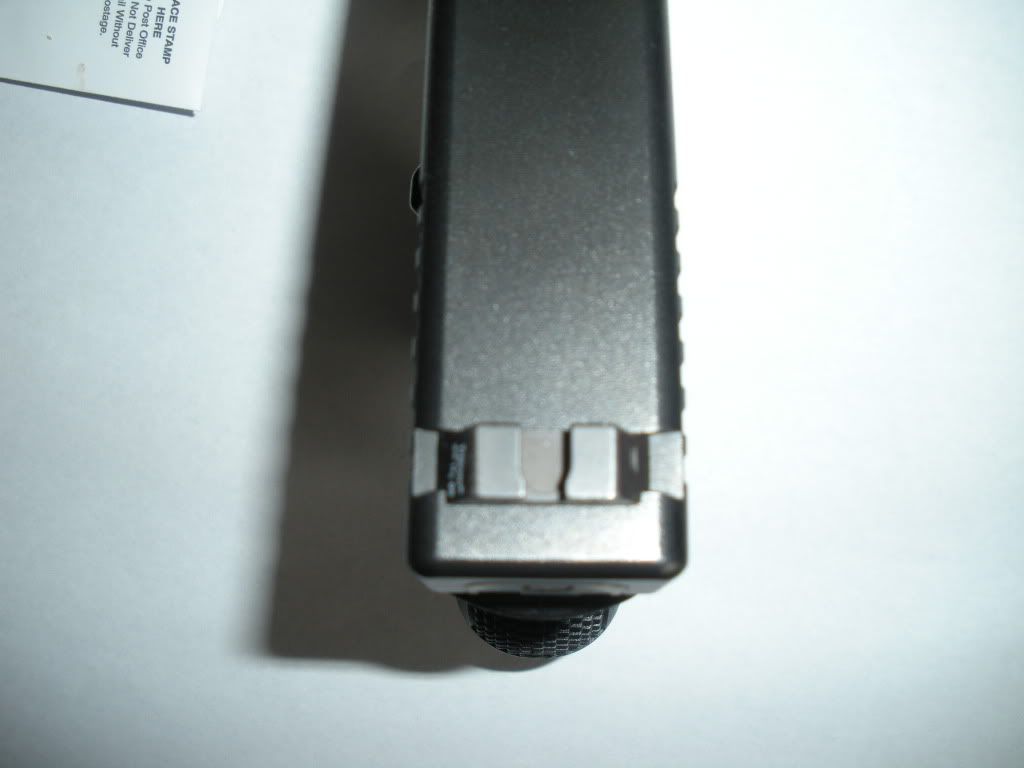 Seems like there is like 1/1.5mm of extra space in the dovetail on the right side compared to the left.