Thanks, Jack!!!!
What's amazing is that the seater plug stem is the same diameter as the bullet 'face' that I need/want to load!! (I measured .378" with my dial calipers.)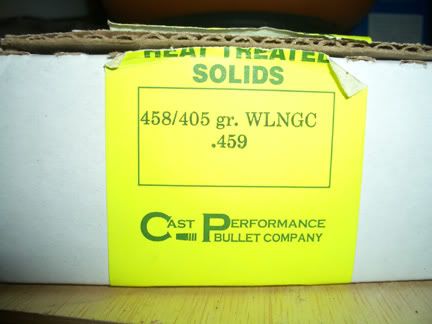 Basically, I took the finish off of (out of) the seater plug 'bullet contour' with a ScotchBrite pad and then used a Dremel tool and a VERY pointed grinding tip to give the 'bullet contour' some "tooth' for the "JB Weld" to adhere to.
(Picture a concave golfball surface with multiple dents in it.)
Then, I wiped down the 'bullet contour' and stem with Acetone to remove any trace of oil, etc. and let it air dry.
After mixing up a small batch of "JB Weld" (about the size of a peanut), I wiped the stem with some BreakFree CLP (as a release agent), then wiped the 'bullet contour' with Acetone, again, with a Q-Tip, and again, air dry.
I let the "JB Weld" sit for about 4 minutes, then using a 2" wide flat piece of wood, I pressed the "JB Weld" into the 'bullet contour' sorta like filling a Canoli, then wiped it flush with the stem using a flat piece of MDF (medium density fiberboard) with wax paper stretched over it.
I then used a paper towel and some Acetone and wiped the stem clean.
I then put the seater plug (seater plug 'face' UP) into a flat-bottomed hole that I drilled in a piece of MDF and made sure it was 'plumb' and placed it on a flat table to cure.
I figure that IF it works. . . great.
If not. . . no big deal. I'll buy another SWC seater plug and file the end off of the one that RCBS sent me.
RCBS did say that at this time, they are really busy, and it'll take 7 weeks to custom-make a seater plug for the Cast Performance 405 gr WLNGC bullets, and I'll have to send them 5 bullets.
I'll try to take a couple of photos this evening, when I get home.
(I hope what I wrote made sense!)