Ok guys, here's the data. First the Barnes TAC-XP.
125gr Barnes TAC-XP Wax Tube and Water Jug Tests
The load used in tests was: new Starline brass, Unique 8.6gr, CCI 300, 125gr Barnes TAC-XP, COAL 1.250".
Update: this load chronographed a 7-shot average of 1289fps on 8/4/11. HUGELY disappointing.
All testing done with Glock 29, stock barrel, 23lb Wolff spring/rod.
Ok, so I did a work-up using Unique with the Barnes bullets. I chose Unique because I had it laying around, and it was the second best powder in Barnes's data (behind Power Pistol). I started at 7.8gr, and worked up to 8.6gr (0.2gr above Barnes's max). These ALL felt like very light loads. I don't know if it's the hard copper bullet not sealing well, or the light weight, or what, but after shooting the Barnes, and switching to the 135gr Noslers (with 13.0gr 800-X), the over-max Barnes loads felt like powder-puff loads. I was in a hurry after the tests, so I'll have to measure and record case expansion, but I always measure it "in field" as I'm working up, and I can tell you that even the 8.6gr load was WAY under my max expansion of .435". It was near .432-.433". So it seems they can be pushed a good bit further, though I am not sure if Unique will exhibit nasty pressure spikes with a little more powder.
Anyway, for the data that you all want to hear. In the wax tube, the Barnes achieved near perfect mass retention of 124.8gr (I doubt it lost mass, that bullet was probably just light). It's max expansion was .653", minimum was .624". The petals had folded back a bit, so it was likely around .800"+ at some point. Penetration was a good 10.75", and the wound cavity had a max diameter of just under 2". It also had a really cool cone shape as the petals opened then folded back. You can also see spirals cut into the wax as it spun.
In the water jugs, it penetrated two jugs fully, and entered the third. Mass retention was again a perfect 125.0gr. Max expansion checked in at .669", while minimum was .645". It looked almost identical to the wax tube bullet.
Pictures of Barnes 125gr TAC-XP:
Loaded and ready to go, plus some unloaded bullets.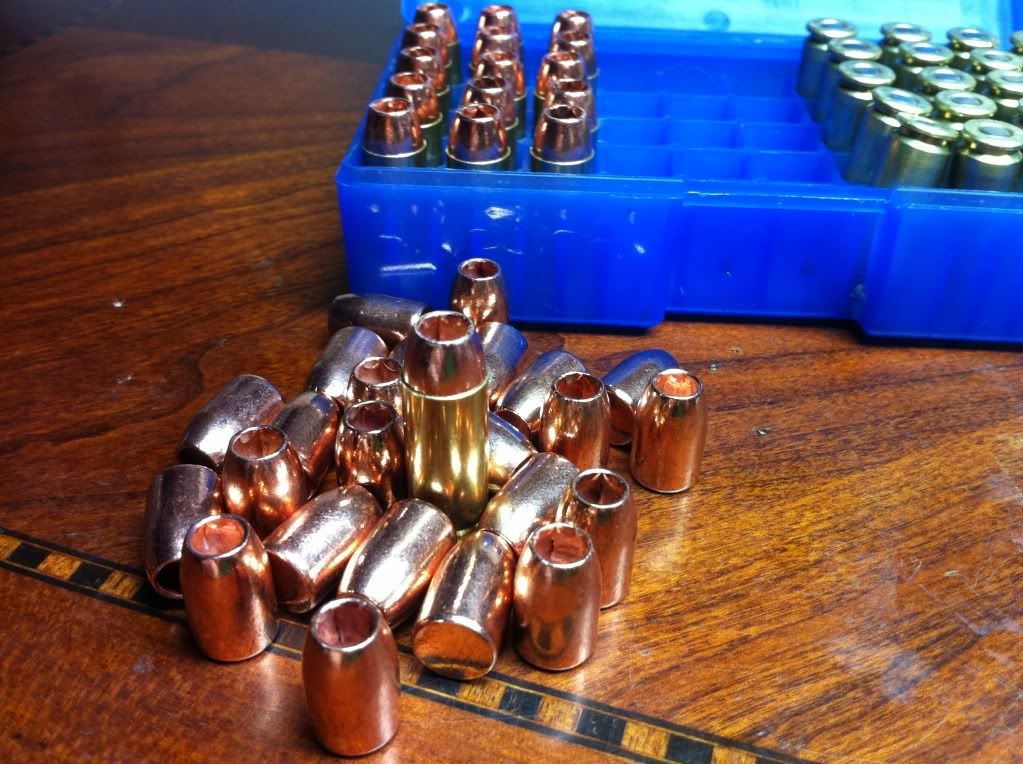 Comparison of Barnes's length, from left to right: 135gr Nosler, 155gr Hornady XTP, 155gr Silvertip, 125gr Barnes TAC-XP, 165gr Gold Dot, 175gr Silvertip, 180gr Gold Dot.
Wax tube pics: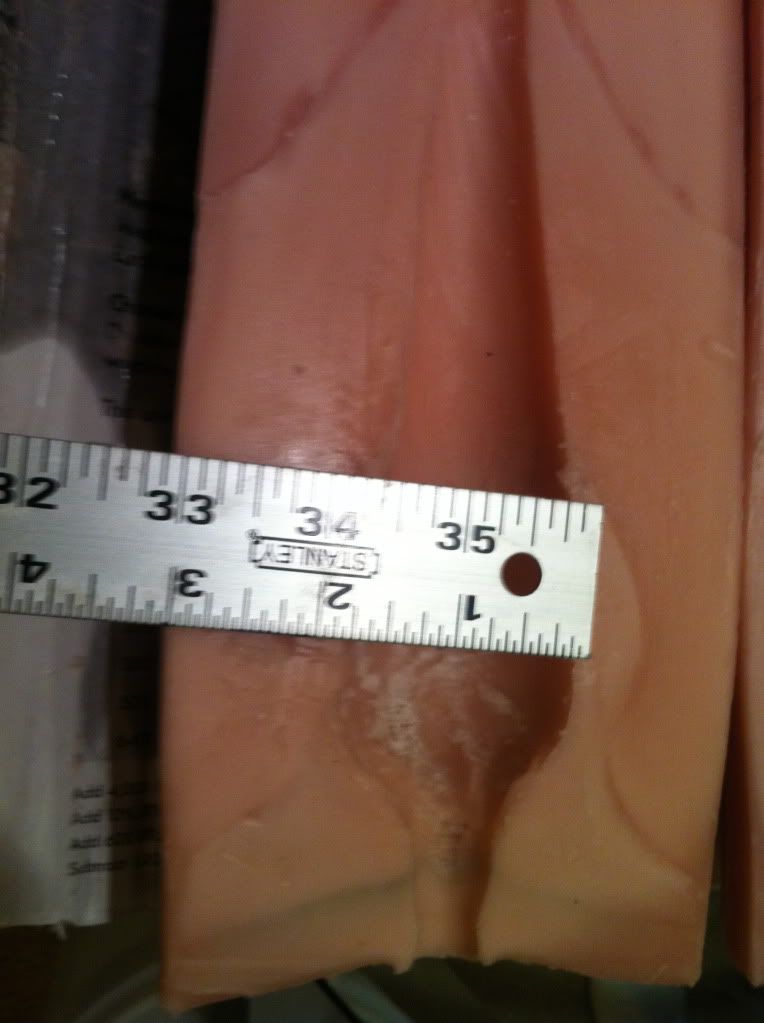 Notice the swirling grooves from the bullet spinning.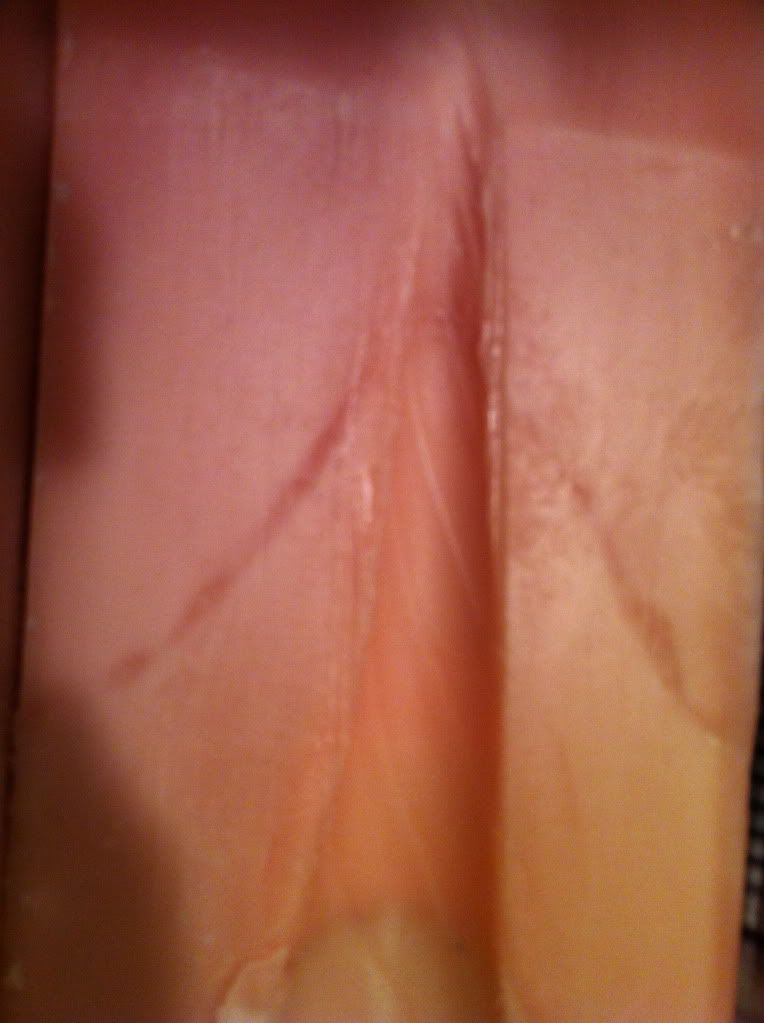 For the next three pics, the bullet on left is wax tube bullet, right is the water jug bullet.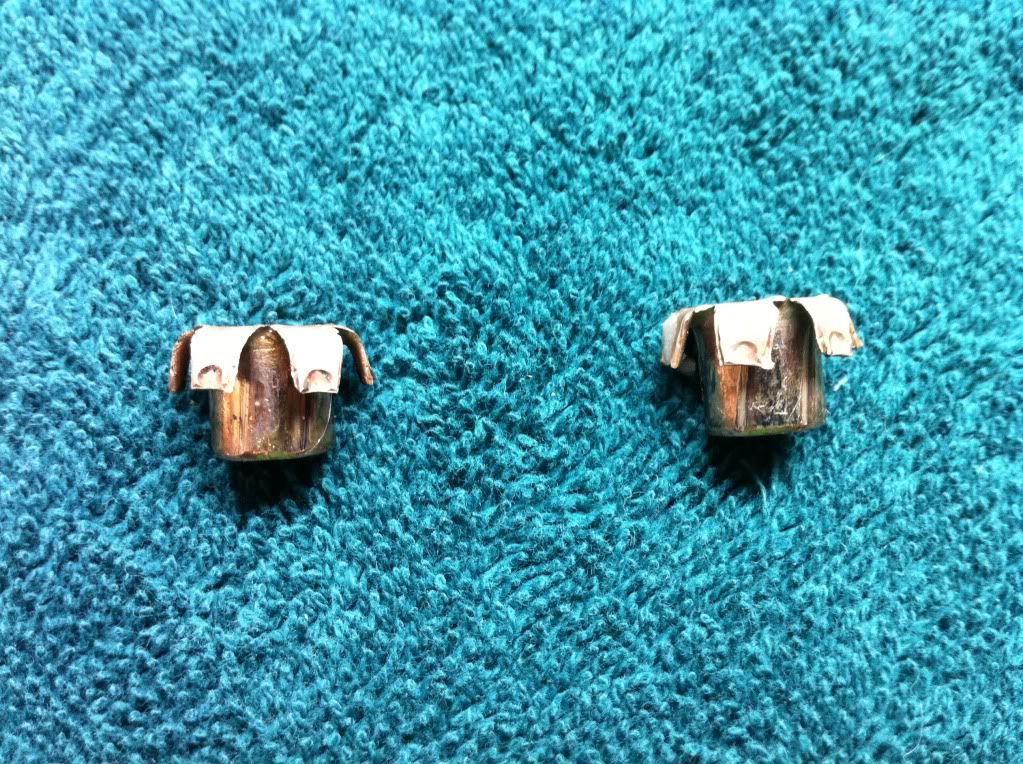 135gr Nosler Wax Tube and Water Jug Test
Load used in tests: new Starline brass, CCI 300, 13.0gr 800-X, Nosler 135gr JHP, COAL 1.260".
Update: this load chronographed a 6-shot average of 1561fps on 8/4/11.
WOW, WOW, WOW, HOLY CRAP!!! I knew this would be the KE allstar and would likely shine in the wound cavity department, but it absolutely DESTROYED everything else. NO CONTEST. It had adequate penetration, to boot (if you assume that gel/tissue penetration is about 1.8 times that of wax penetration). The 135gr Nosler blew a FIST sized hole in the wax tube, and annihilated the cardboard tube. It was gnarly. What surprised me the most, however, was that it was NOT totally "frag-nasty". It definitely shed mass, but it did not vaporize as I had thought it would, nor did it even lose its jacket.
In the wax, penetration was right at 8", so assume about 14-15" in tissue. Max expansion was .897", min was .554". Retained mass was 67.9gr. The wound cavity was nearly FOUR INCHES in diameter. The tube, by the way, was only 4.5" in diameter. I could fit my fist in the hole.
In water, it destroyed, no VAPORIZED, the first jug, and was found in the second. It had 66.8gr of mass left, and had expanded to .747" (min of .616"). I have no doubt this would be a formidable SD round. I don't care what anyone says. If you hit torso, it's gonna be UGLY. If you hit an outstretched arm, it's gonna be hanging by a thread, if not lying on the ground. The stretch cavity was wider than my forearm.
Pictures of 135gr Nosler: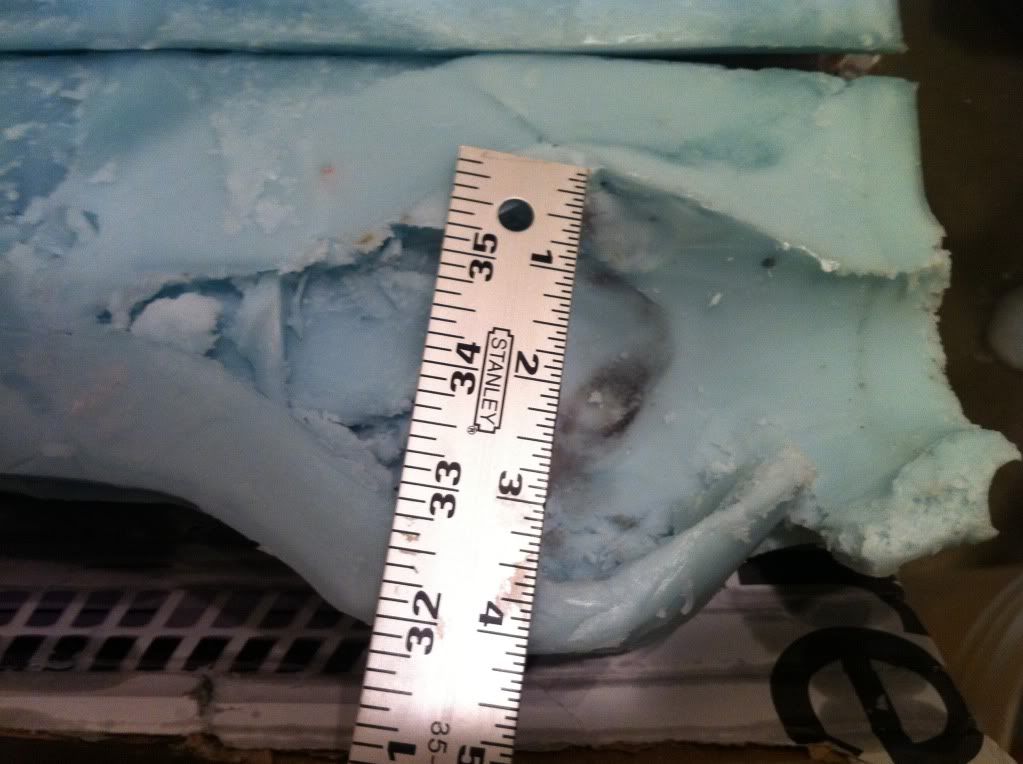 Check out the fist-sized hole!
Again, in the next three pics, the bullet on the left is from the wax tube, the bullet on the right is from the jug test.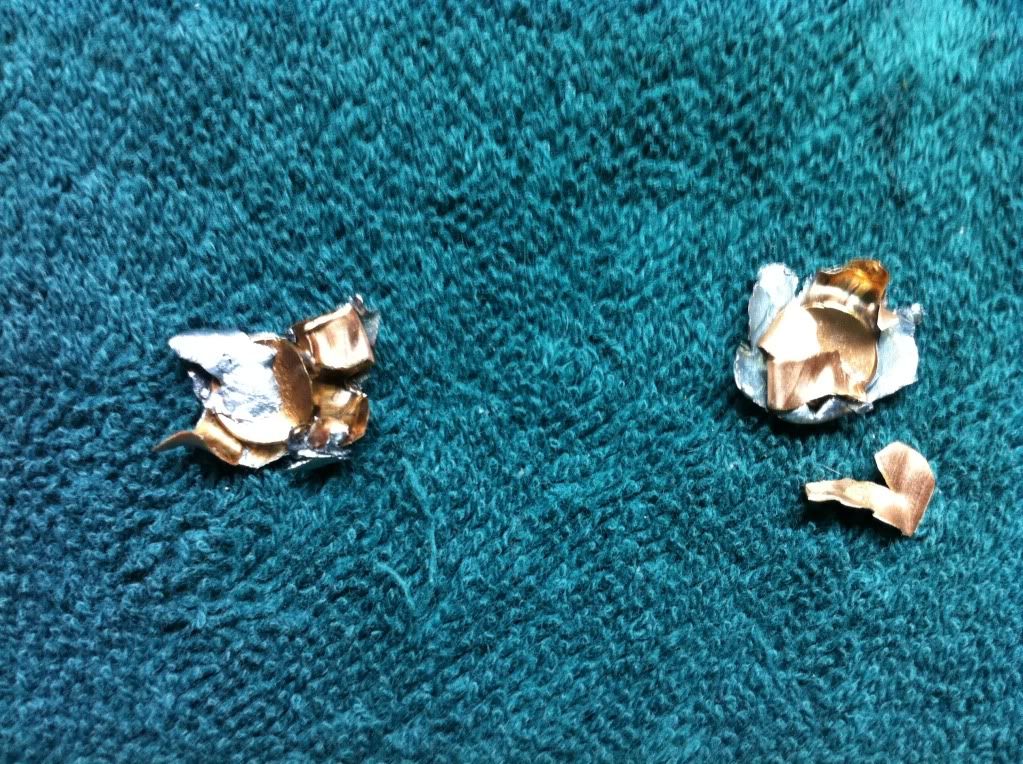 OK, the pics are up, but for some reason, AGAIN, they are not showing up in the thread. Again, they are posting as links. This is really aggravating me. Sometimes my Photobucket pics will copy and paste right into the thread, but sometimes they won't. Any ideas on how to fix it? BTW, I'm copying the IMG code, and pasting that. Isn't that what I'm supposed to do?