Took last week off to chase some mountain gobblers here in Virginia. Best season I have seen in years in the national forest.
First day of vacation was rain and fog. Found two gobbling birds and got above the closest one. He and I look like a wet rat but it was a fun hunt
19 pounds 5 ounces
10 1/8" beard
7/8" & 1" spurs
The next one was also national forest and 7 days later. Called in three jakes and two longbeards. While trying to get an open shot on one of the big boys a coyote came rushing in and messed everything up. I took a shot on the closest bird and killed a nice 15 pound 6 ounce jake.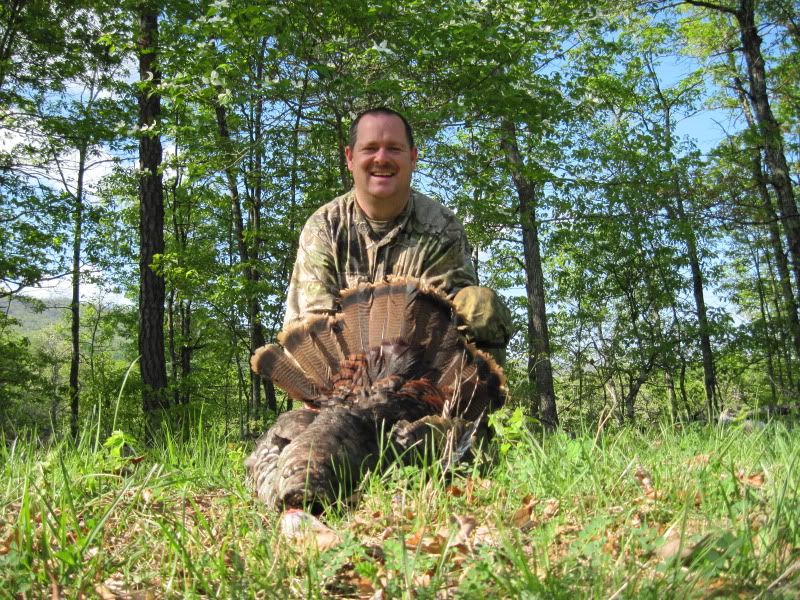 I then grabbed my Springfield XD .40S&W and scared the day lights out of the coyote