Thanks fellas!
Put 500 rounds of Federal XM193 through it today. Also sent a 100 round Federal Wally World bulk pack .223 down range. What a day! Here are a couple targets...
First 100 yd target after sight-in...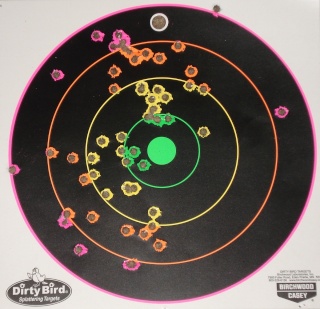 After a bit of adjustment, here's the best 100yd target of the day...