Additional research on muzzleflash
---
I've completed a new batch of research on muzzleflash of personal-defense loads for the 357SIG. It confirmed last year's research and produced a pleasant surprise that's almost useful for 357SIG reloadists, that being Vihtavouri N105. Details are at
http://jeffreybehr.zenfolio.com/p626353596
Here are a couple teases.
About the worst powder I tested, Longshot.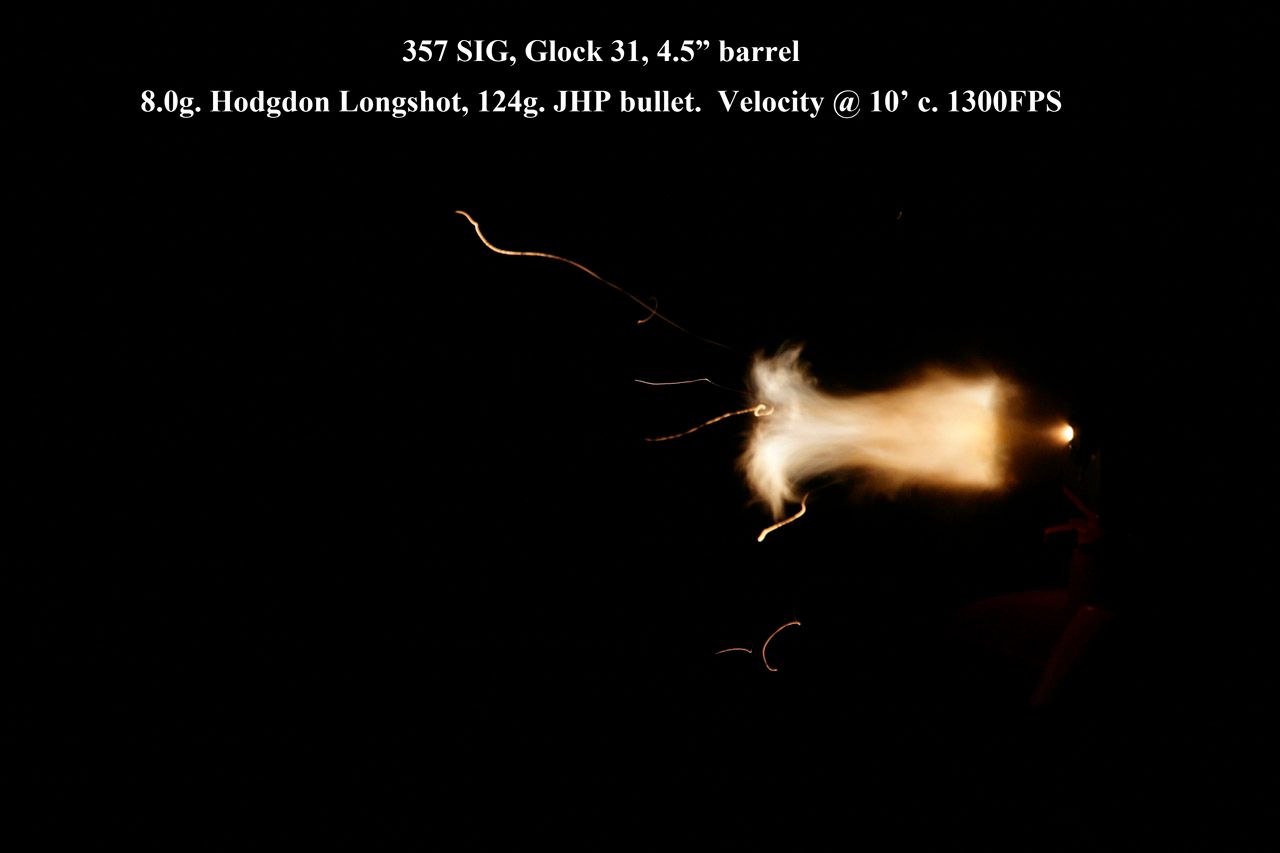 About the best, Accurate #7.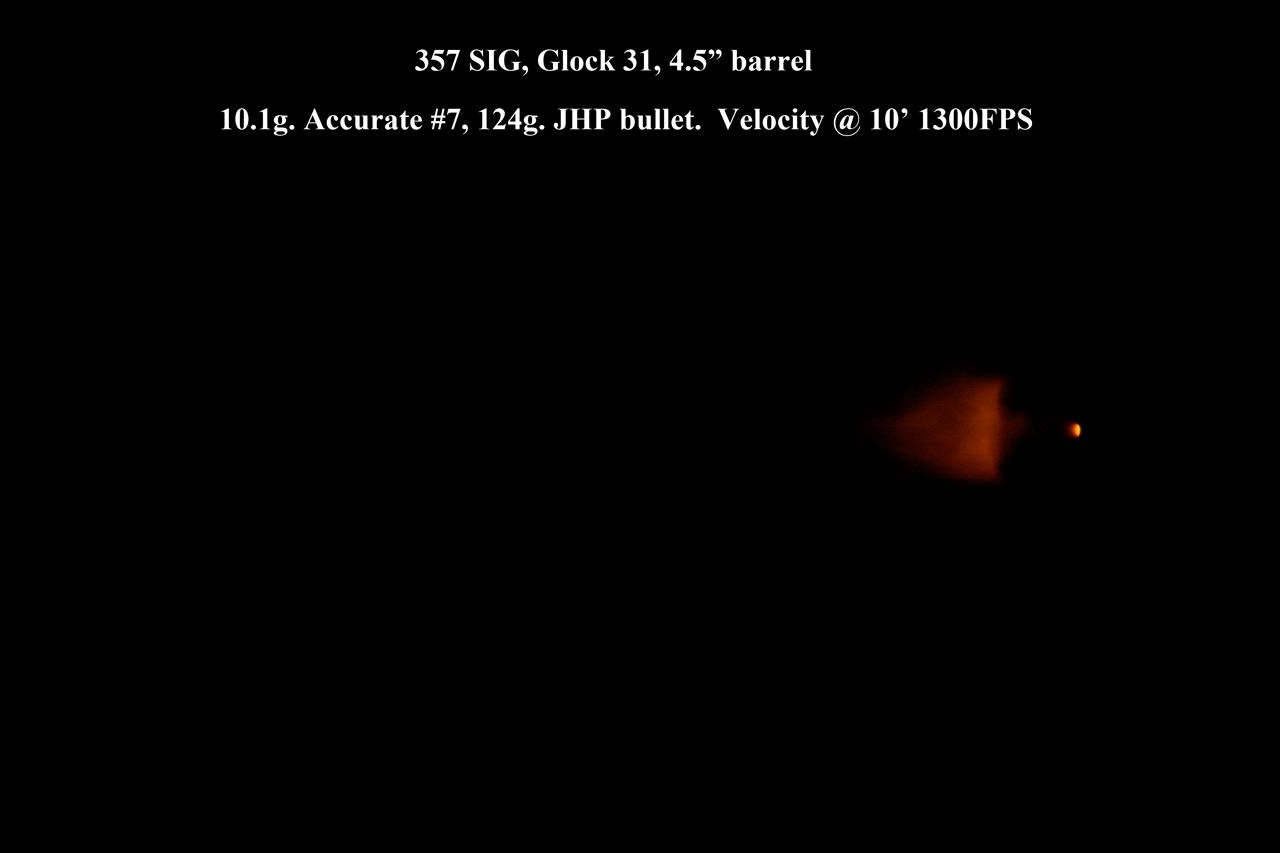 __________________
An EDC S&W M&P .45ACP. A dozen Glocks sold. NRA life member.
"If lethal force is warranted and appropriate under the circumstances, the" (defender) "must shoot until the threat ceases." Pinizzotto, Kern, and Davis, FBI Academy.