WWII Beretta war trophy - pics
---
A fellow on a sportsboard posted this (said I could post it for him on the gun boards) - thought y'all would like to see it:
Quote:
I have a Beretta that my grandfather carried in WWII. He got it off a dead Italian officer, took the grips off, fashioned new ones out of plexiglas, and put pictures of my grandmother underneath them.

He never met my grandmother in person before the war. A family member of his worked with her mother and she was encouraged to write him. Despite having never met, they knew that they would spend the rest of their lives together by the end of the war. They were together 60 years until she passed away.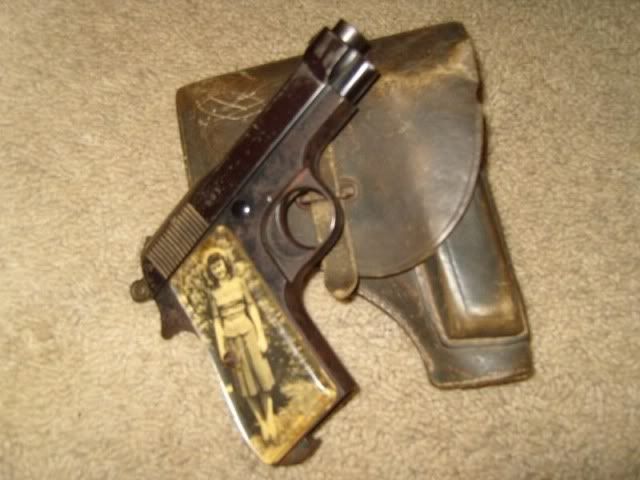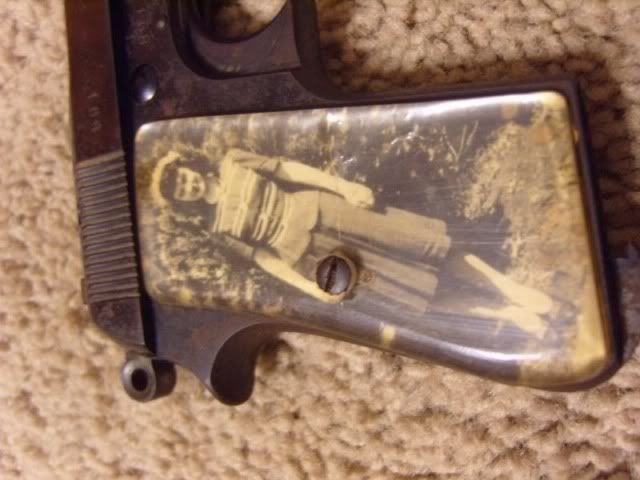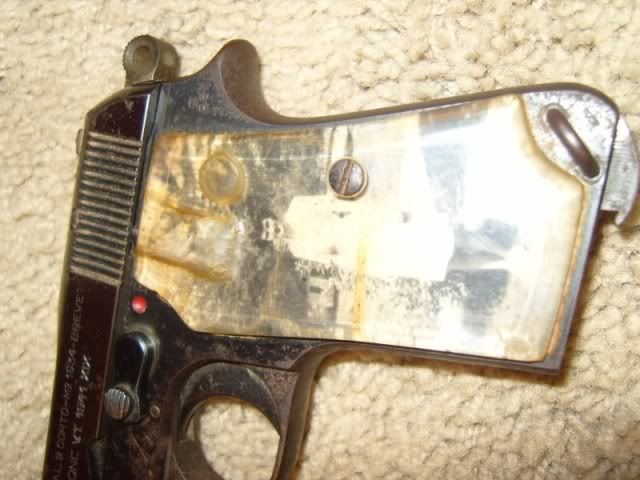 __________________
"He's an intellectual. And, like most intellectuals, he's intensely stupid." -- Marquise Isabelle de Merteuil