I shot some Federal 180 grain FMJ today (1030 FPS) and Hornady 180 grain XTP (1180 FPS). I have been reading about brass bulging at the case web on another thread, so just for the heck of it I took a look at the brass my 20SF was spitting out. Wouldn't you know it, even from these lighter loads there was a small amount of brass bulging. Here are some pics. The Hornady is on the right:
and a less clear pic: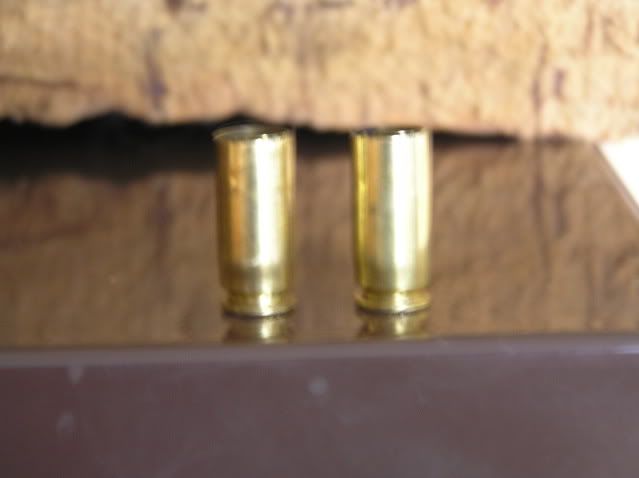 Has anyone else seen this with light loads? The Federal .40 light load seems to exhibit more bulging than the Hornady, though I don't know if this is evident in the pics.
I expected to see some slight bulging with the hot loads but not this stuff. Normal?