I love my Heinie Straight Eights. The sight picture is perfect, and they would be wicked in a night shooting scenario. The tritium is really bright, and the 2-dot system is VERY fast to acquire. I put a little orange strip on my front sight for faster acquisition during daylight. That was my only complaint. The front sight does not stand out very much.
Before orange paint:
The front sight is not as thin as it appears here, but it's still much thinner than factory-like sights: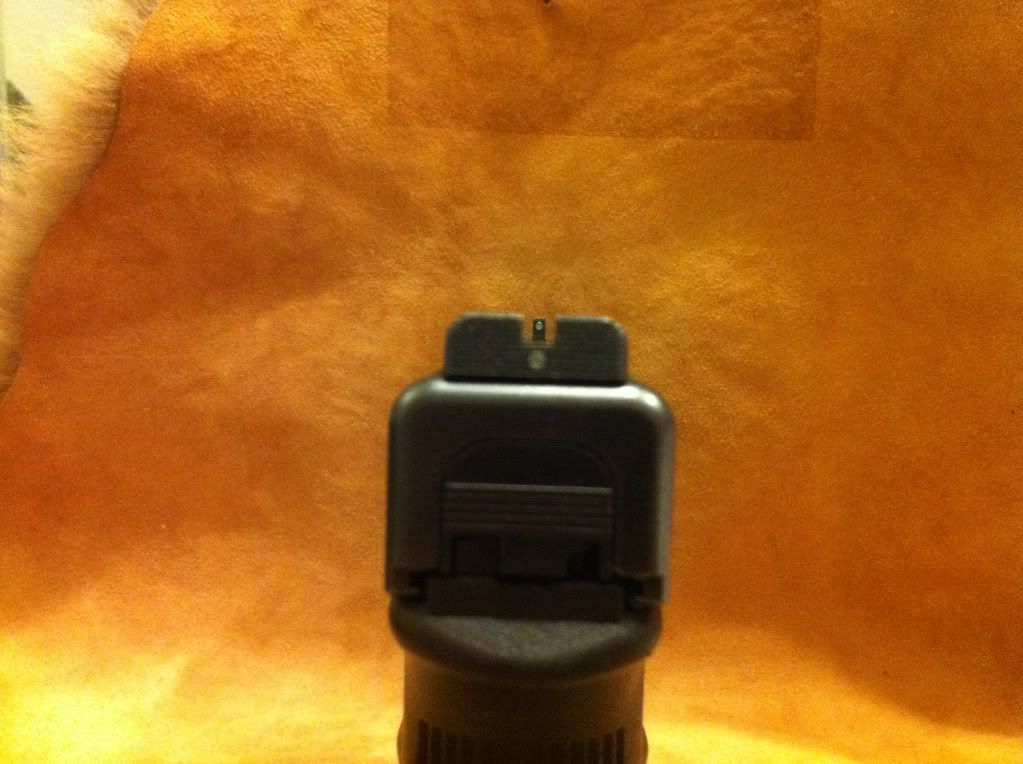 With orange paint:
To be honest, though, I might be about to order some TFO's or something for my G29. I think the Heinies are better for a gun that sees mostly target duty. I think I'm going to put them on my G20LS. I want something that's faster to pick up in daylight. For a gun like my G20LS, they would be unbeatable. They are EXTREMELY precise for target or hunting use. They just don't have the "flash sighting" feature that I want on a carry gun.