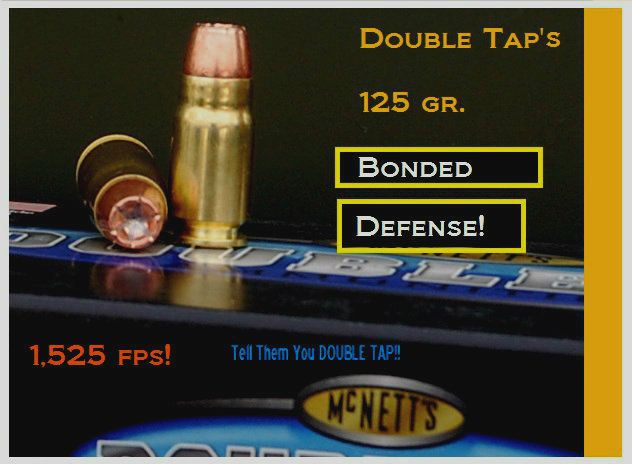 I just got a box in.
The street proven GOLD DOT called the Bonded Defense JHP
from DOUBLE TAP AMMO!
Looks to be quite a bit hotter than your regular .357 SIG
Gold Dot.
3.5" barrel - 1415fps
4.5" barrel - 1525fps
Ballistics : 1450fps / 584 ft. lbs. 4"bbl
Whether you believe those numbers or not, it's still a smoker!
More info:
http://www.doubletapammo.com/php/cat...products_id=79
I'll be posting some other .357 SIG loads in a while.
I think that new Gen 4 G32 is calling my name!!
KEV