I may have posted some questions here about putting in an old hand pump, so here's an up-date. I don't know why I didn't take more pictures of the process, but it's all done but building the box around it. It took for ever, and I could do it again in one day what took what seemed like weeks. And yes, it's leaning and I can't figure out why, but I'm sure it's correctable though.
This well is only 51 feet deep. It was our primary water source for a few years until drought took it's toll on the water table. We then put in a deep which is about 250 feet deep. So, this well just sat idle for about 25 years. One day I realized I had an emergency water source setting untapped right out in the front yard. I have about 400$ in the job, but it was worth it all to see one of the grandkids light up when water came out of that strange thing. I hope it only remains a novelty and is never needed as a long term emergency water source, but today I am a little more prepared.
I bought the pump at a farm auction for $150. It was way more than I wanted to spend on one, but it is a unique pump, and that seems to be a going rate for one in useable condition. I have a couple more that I paid as low as $35 for. Ebay and Craigs list are good sources as well as auctions and antique stores. Counting the price of the pump I have about $400 in the well. There is a cylinder down in the water that cost about $150 too. Three sections of 1 1/4 galvanized pipe some pvc pipe, 40 feet of 7/16 sucker rod and couplings. I did all this for several reasons - novelty, preparedness (back up water supply) and I just always wanted a real hand pump.
All of that was more than I wanted to spend but I already had the well. It used to be our primary water source until a drought many years ago caused us to see the need for a more reliable water source. We now have a 250 ft. deep well, and it's the best water you could ask for.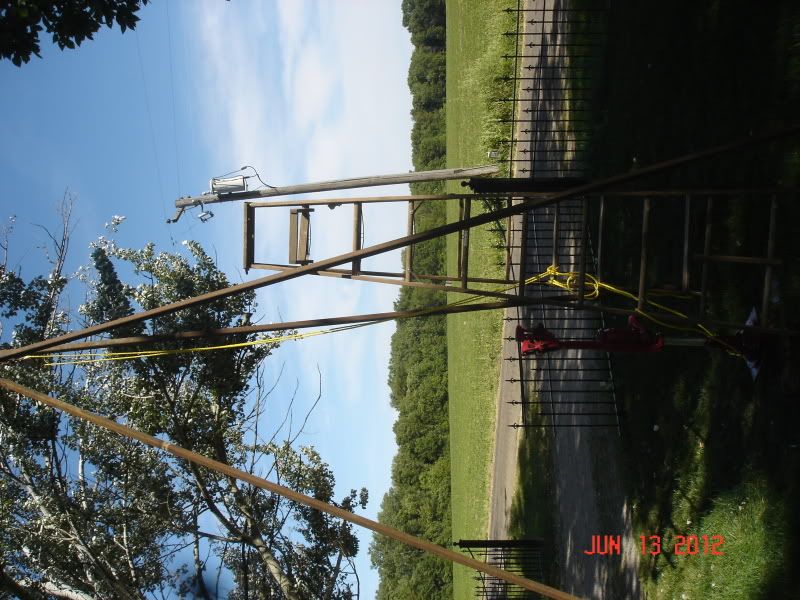 And here is a picture of it completely done.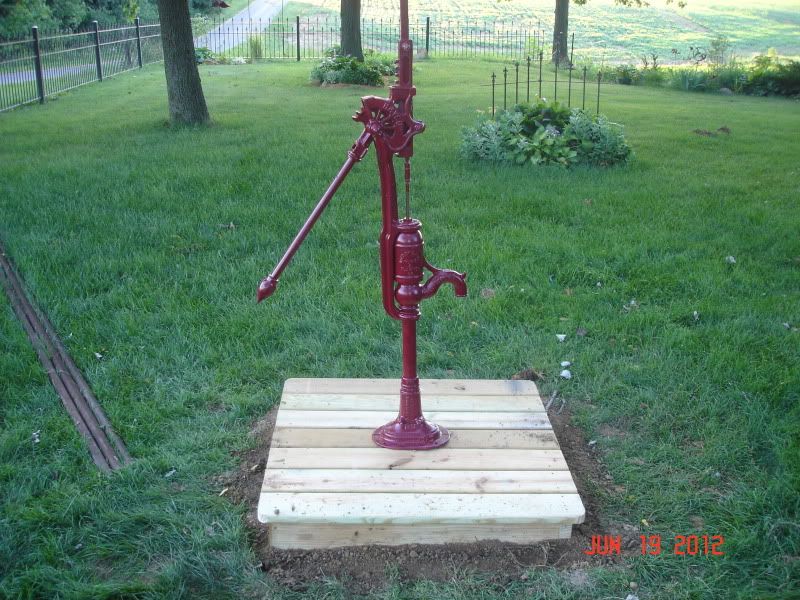 Now I am wanting to hook a pump jack up to it and power it with an antique hit and miss engine I have. Here are some pics of a pump and pump jack I bought over the weekend and just today I went and removed it and brought it home. By the way, I do have a wind mill, but I can't marry it to this well (long story)