Never posted in this forum before, but I'm curious to know of any makers of left-handed knife sheaths that anyone has had good experiences with.
I've had several lefties made up by savage-made sheaths, and one ambidextrous one by bay state leather, and they're fine; especially like the savage-made ones.
This is a left-hander for a marbles ideal and an ambidextrous one for a sog tech bowie, from savage-made: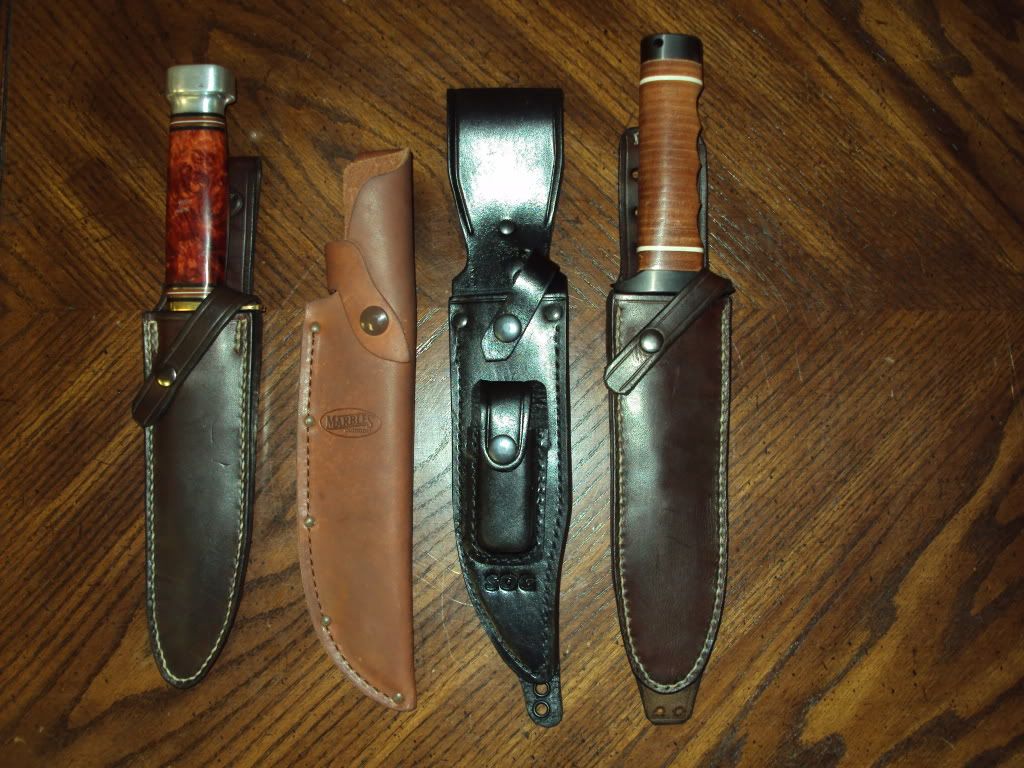 Like his work, especially as he went to the trouble to customize mine a little, with a thin sleeve on the back for an eze-lap hone: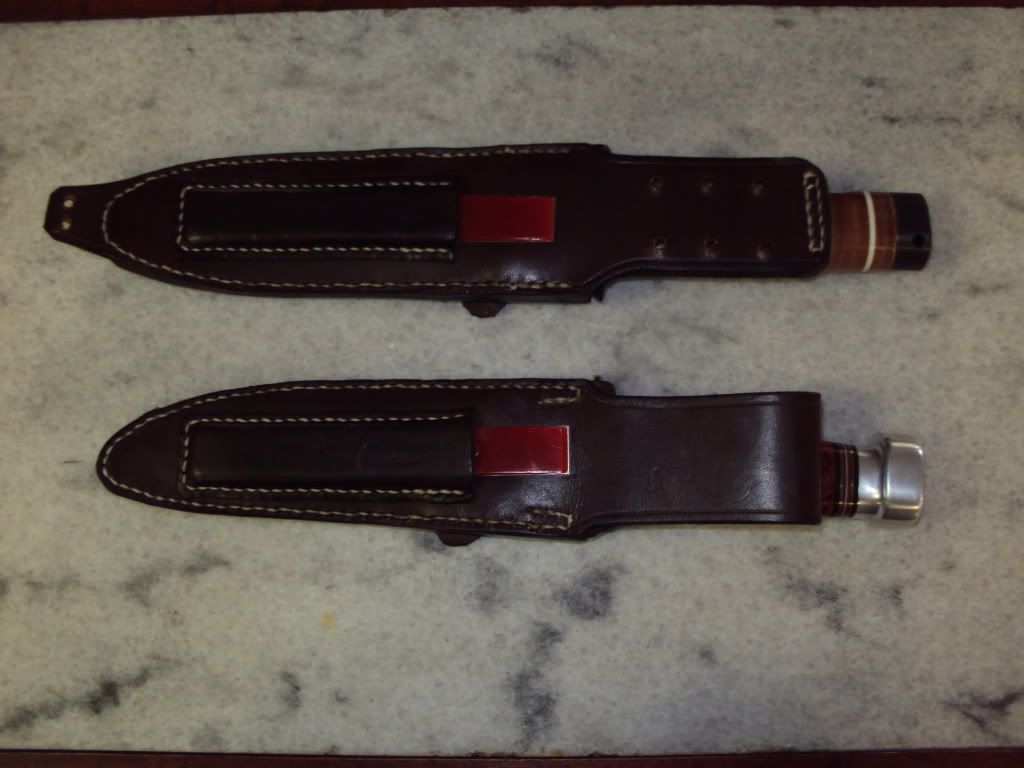 Not meaning to turn this into a commercial for savagemade; really looking for others that I don't know about yet. Thanks in advance.
__________________
"The best a man can hope for is a chance to prove that the good lord didn't make a mistake putting him here in the first place." - Will Sonnett
"Only problem with women my own age, is they're so damn old." - my dad at 89...