I was so proud of her!!!!
She just asked me out of the blue if she could see them and so I opened the safe. I pointed out a few and now she knows which one is the Ruger, which is the Glock and which ones are AK-47s
At what age did your kids show an interest?
Naturally, I had to take a couple pics: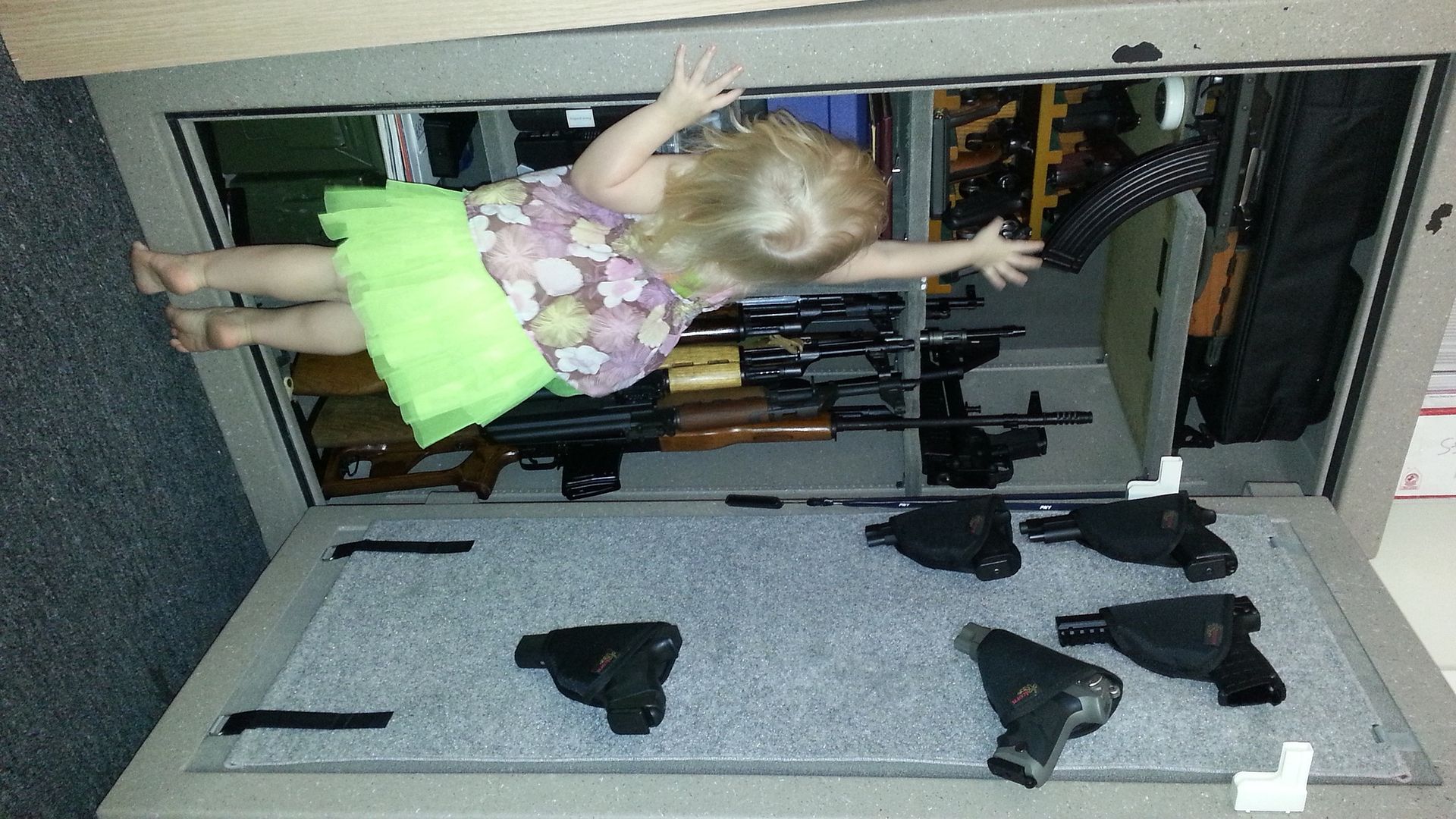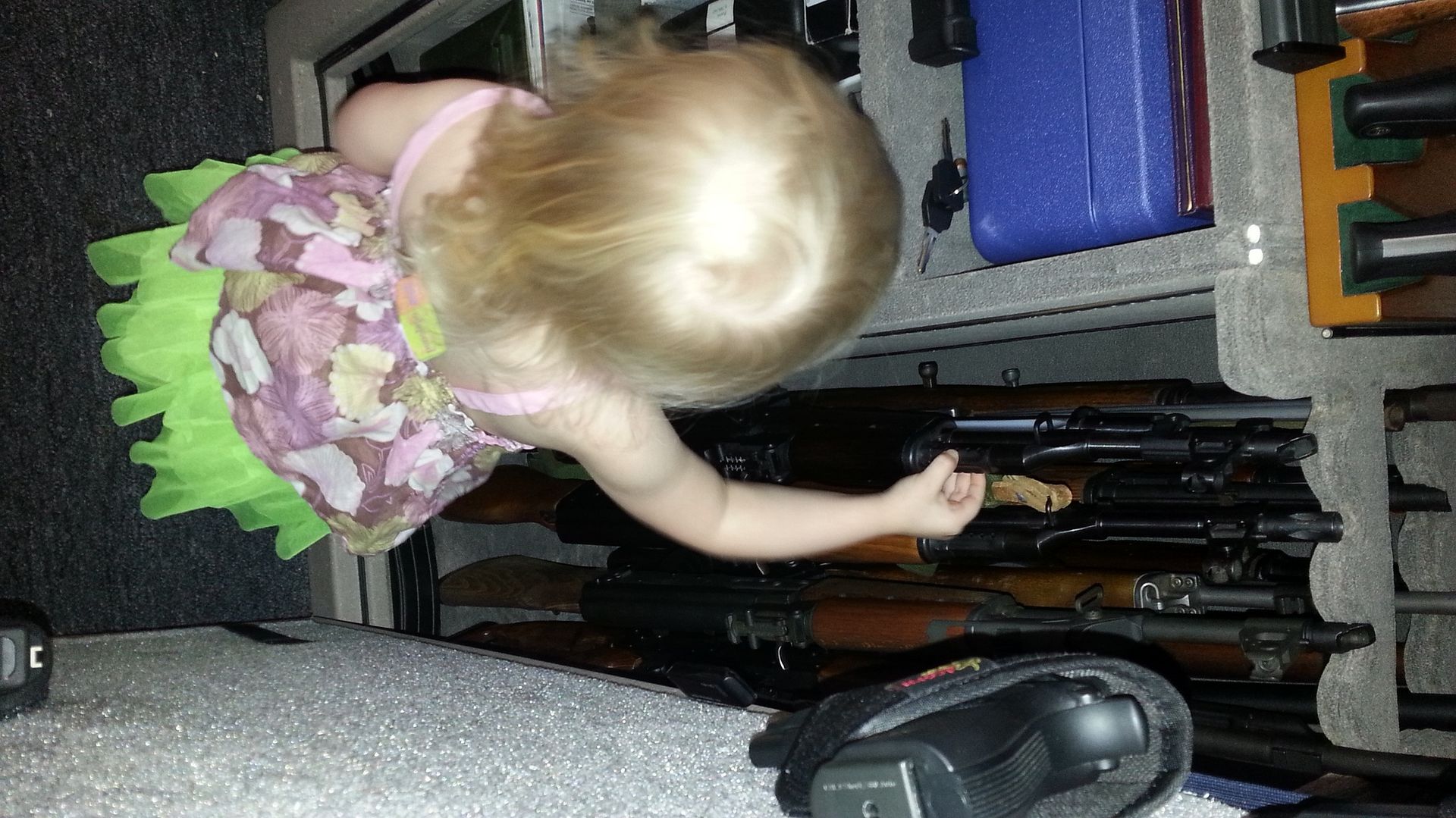 I'm a very proud daddy!
TGG