I was so proud of her!!!!
She just asked me out of the blue if she could see them and so I opened the safe. I pointed out a few and now she knows which one is the Ruger, which is the Glock and which ones are AK-47s
At what age did your kids show an interest?
Naturally, I had to take a couple pics: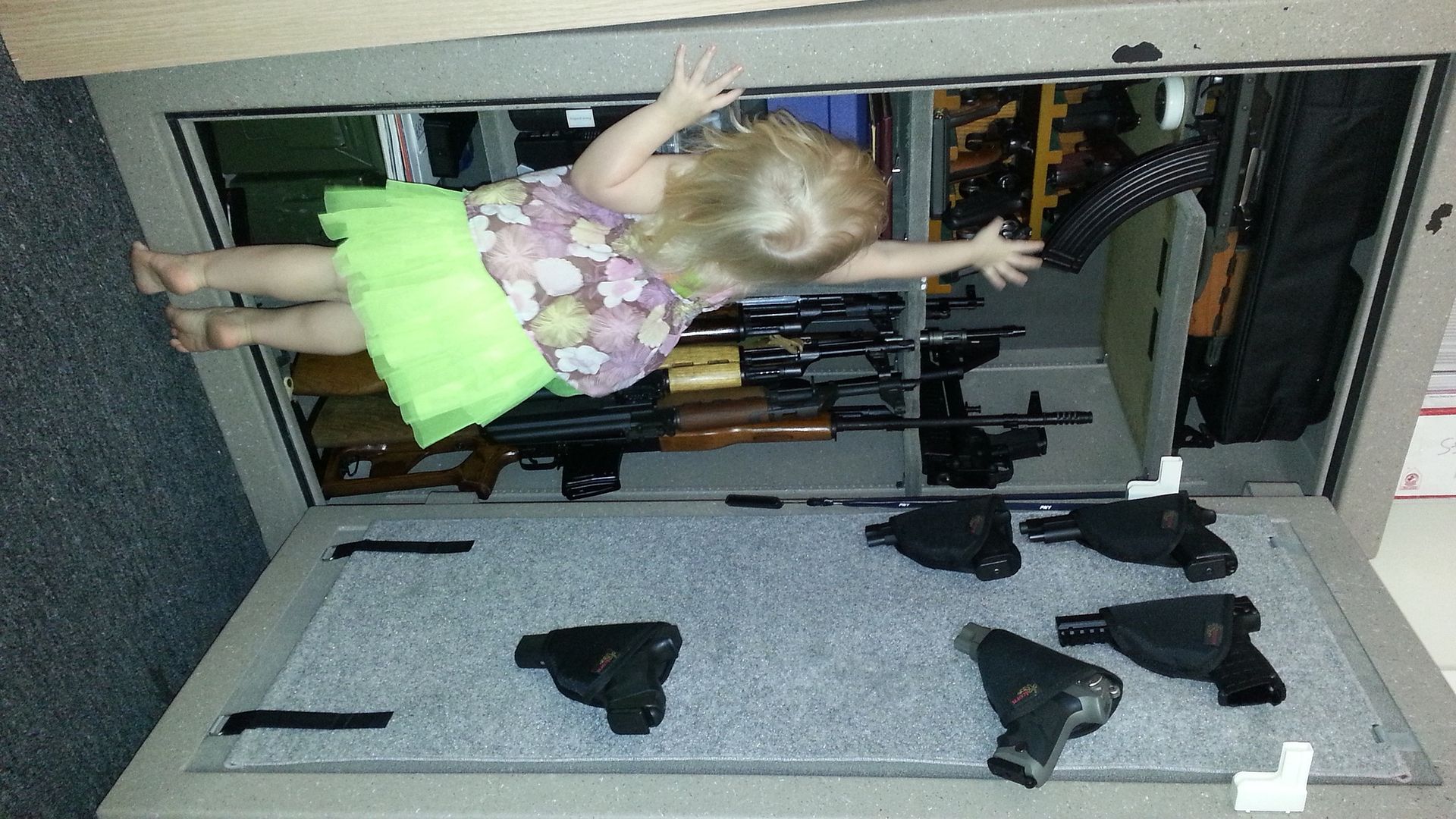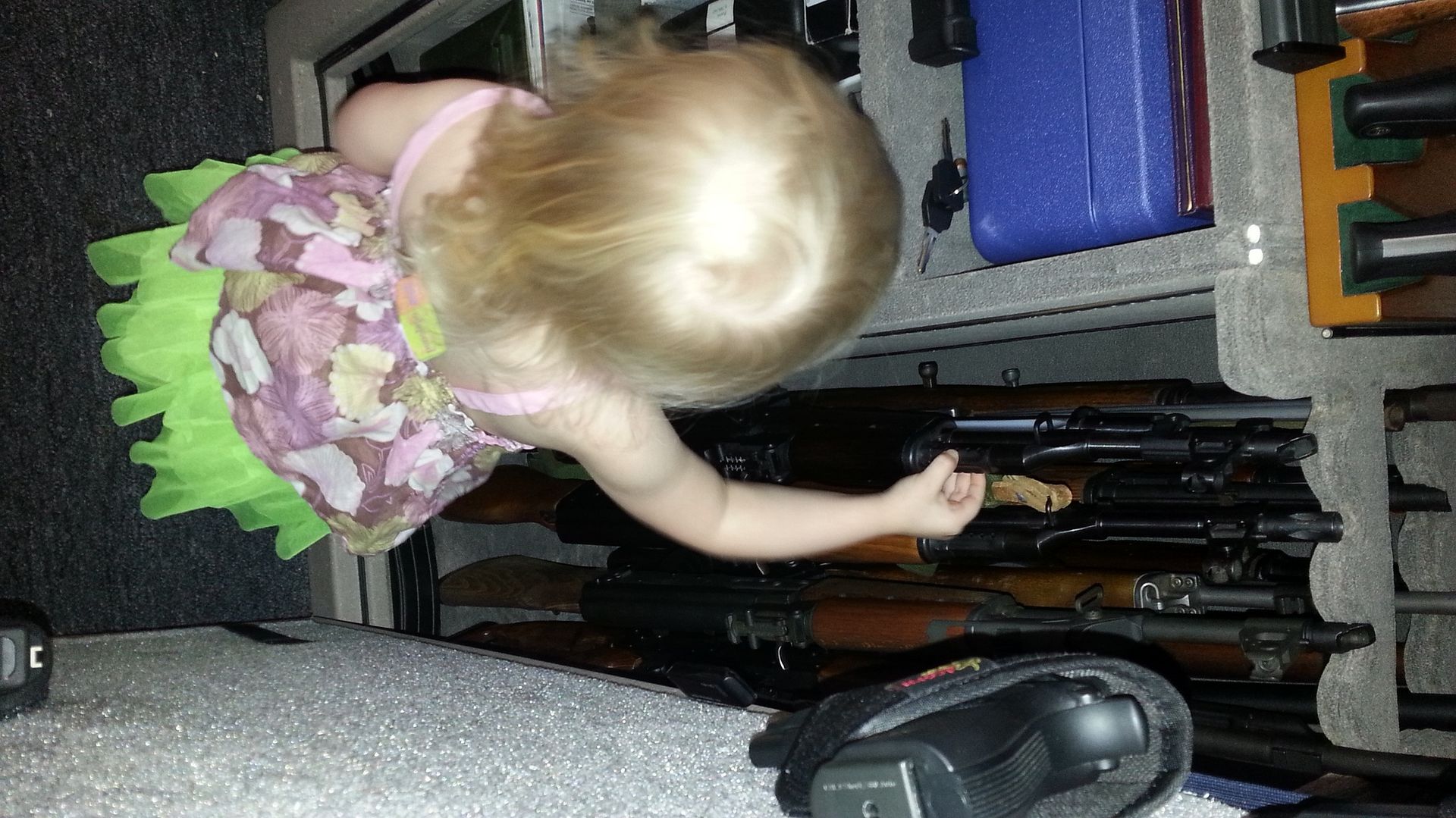 I'm a very proud daddy!
TGG
__________________
FL CCW Permit holder since 1991- C&R FFL Holder since 2007
- G17 - OD G19 - G22 - G27
FLORIDA GUN OWNERS.....
Check out this shirt
!!!!
This is America. If you can't or won't speak English, PLEASE LEAVE!!!