I received my full-size Timberwolf from today from Lonewolf. I started to assemble the frame components, in anticipation of trying it out at the range tomorrow..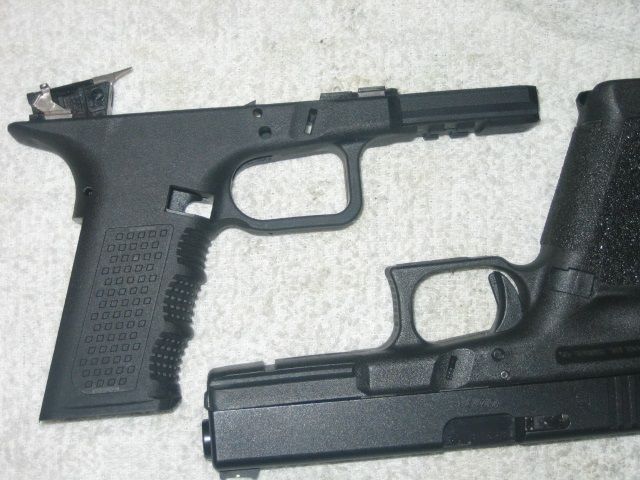 I ran into a snag with the ejector housing. The standard full-size 9mm housing will not fit in the frame. I have a couple of full-size 9mm glocks, so I tried a different housing, no luck
The picture below is how far the housing will fit into the frame with me squeezing it between my fingers.
Do these frames require a special ejector housing? Going to give Lonewolf a call on Monday, if I can't figure this out over the weekend. Suggestions welcome!