Today's scheduled MEP flight for MSO Mobile provided a unique opportunity to observe the USS Oriskany's final voyage.
We flew along the perimeter of the USCG-imposed "airspace safety zone" (greater than 5000ft at 1 nm or less). We orbited at 1200 feet and 1.5 nm while several other media/spectator aircraft flew above.
USCG and US Navy surface vessels ensured that no pleasure vessels ventured within a 1 nm surface safety zone during the actual sinking. We observed everything from elaborate multi-million dollar pleasure vessels to the most simple inflatable boats make the journey to witness the event.
From the time the demolition charges were detonated until the Oriskany disappeared below the waves was a mere 35-40 minutes. Once the hangar deck reached the water line, she was gone in less than 5 minutes. Filling with water, she listed to port and slipped below the surface by the stern. However, she appeared to level out as the bow disappeared. I expect that if she isn't resting flat on her keel at the bottom, she will be only slightly listing to port -- both situations acceptable from a diving destination perspective.
A few pics and a short video clip is attached. Enjoy!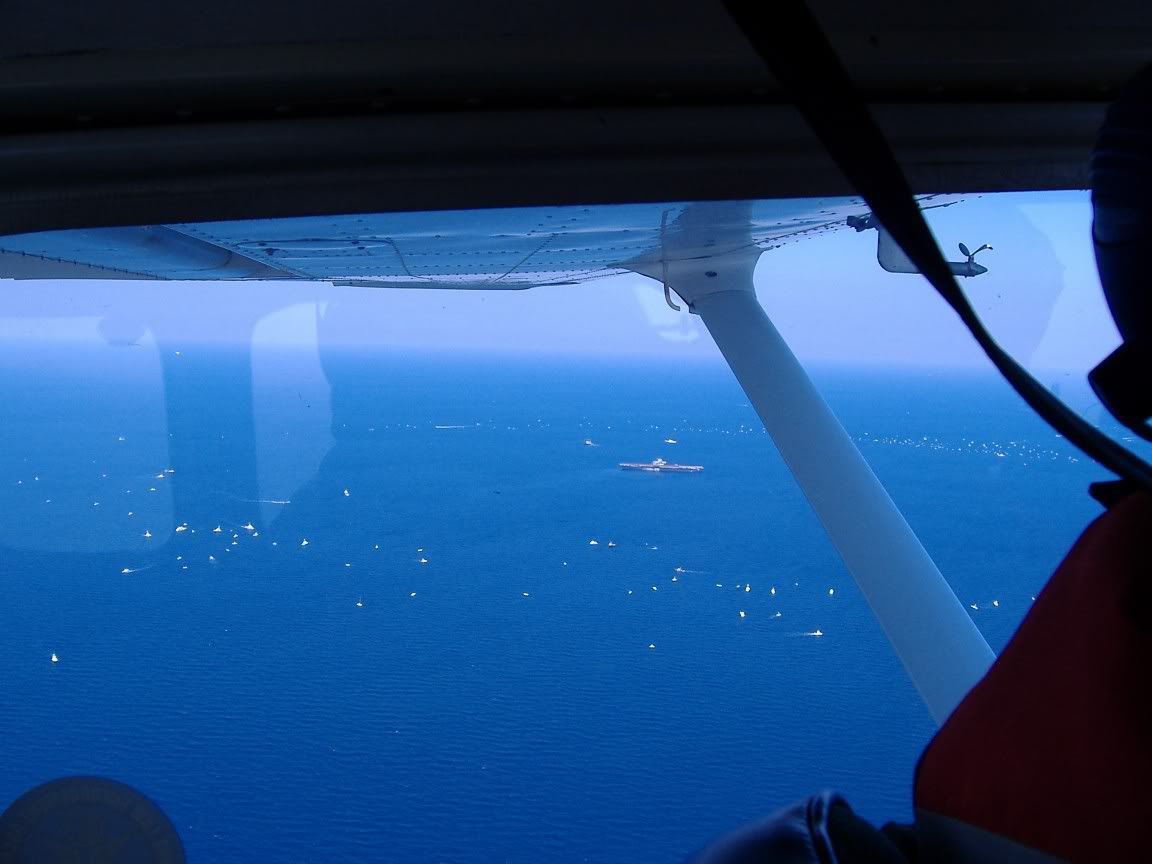 http://img.photobucket.com/albums/v2...stingplace.jpg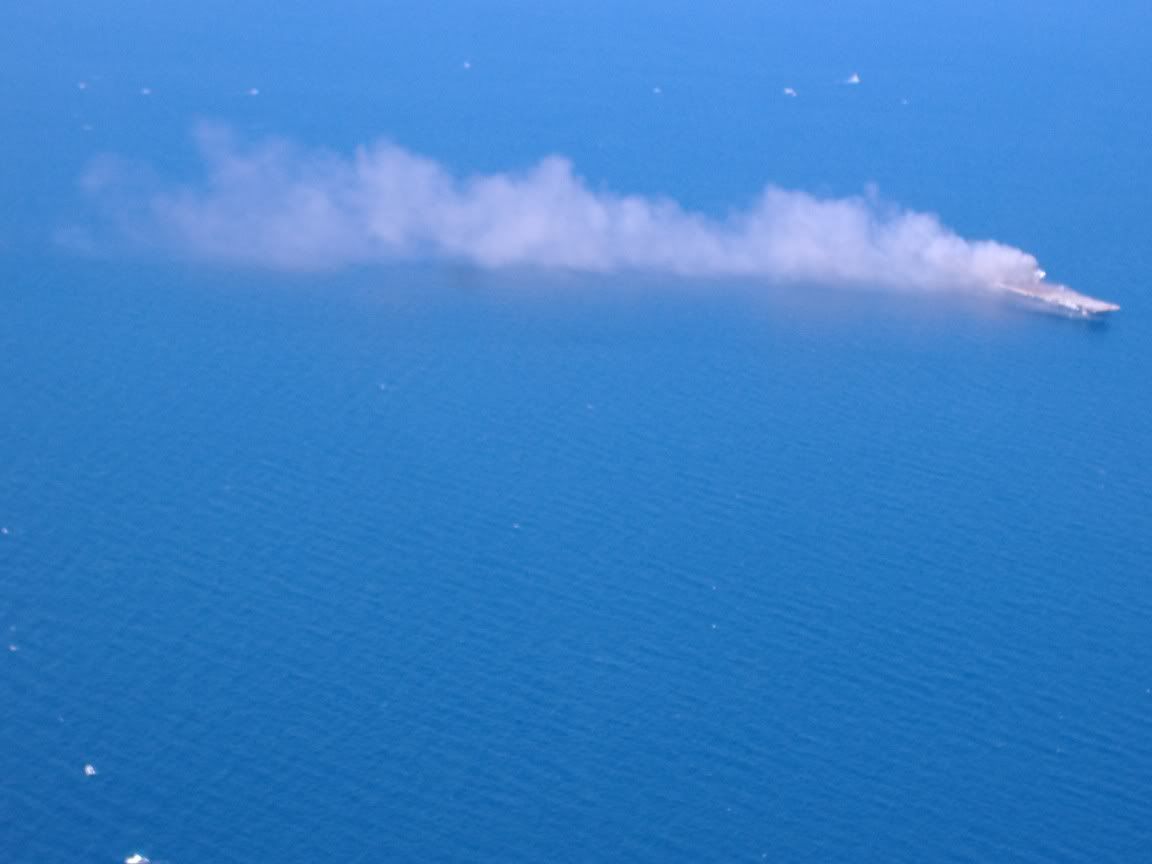 http://img.photobucket.com/albums/v2...hargesblow.jpg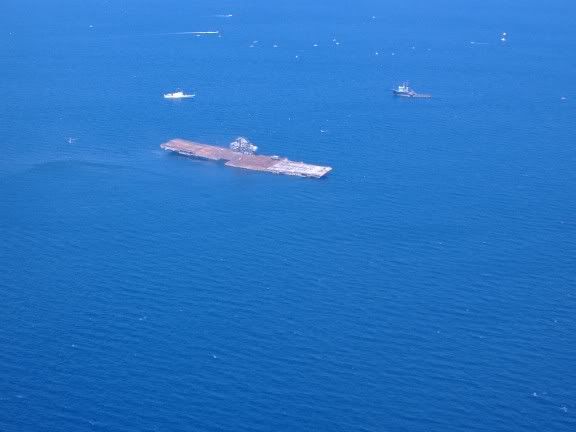 http://img.photobucket.com/albums/v2...tingtoport.jpg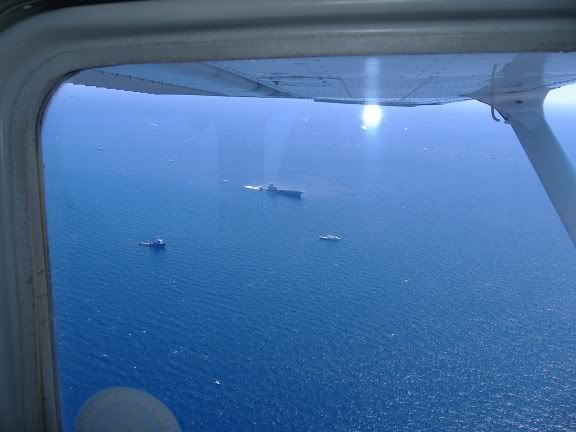 http://img.photobucket.com/albums/v2...slipsbelow.jpg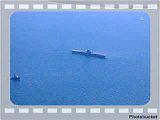 video above -- click to view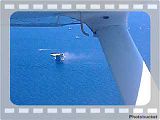 video above -- click to view