And, while we are on the subjects of modifying Glocks..
Here's my Glock 27 that I have taken all the internal 40cal male plumbing out of and implanted female 9mm Glock 26 plumbing in so my wife can carry it and shoot it.
I can switch it back to a he man 40cal Glock 27 in 15 minutes.. maybe less..
Adjustable sights are a good thing to have when you go from 40cal to 9mm...
It's been 100% in 9mm format.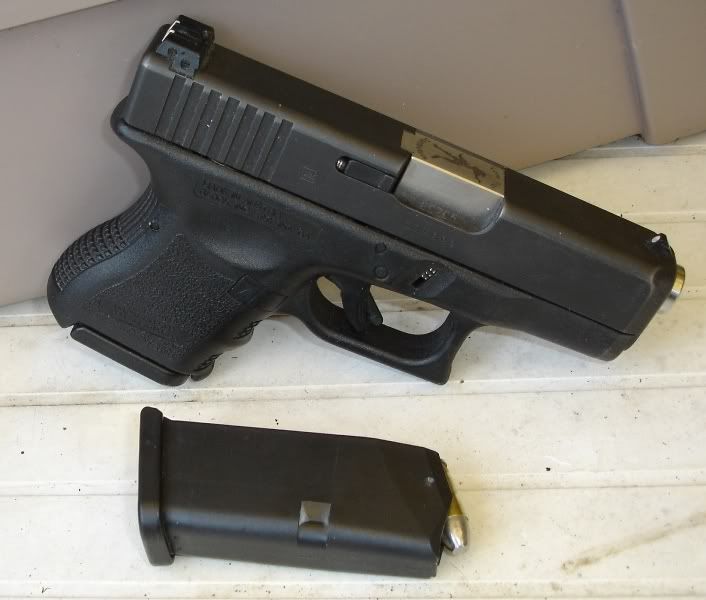 Now I can use my Glock 17 mags in it....