It's a bit muddy but so what?
My wife had the camera. Here is the troop.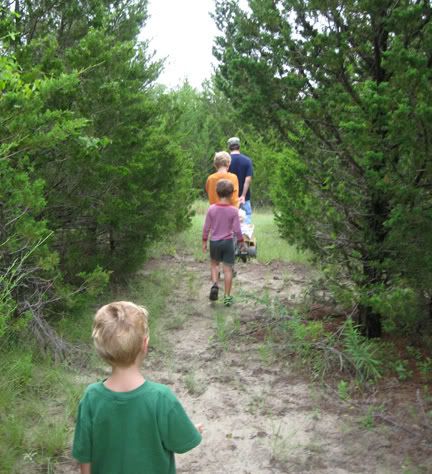 This is Peanut. Still gets around well for almost 11 years old.
Here are the little ones.
This is Gordon. He needs a brush.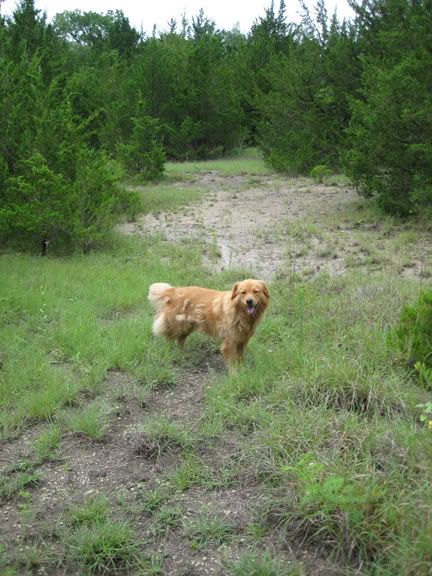 This is a weed we have growing around the area. I don't know what it is called.
This is a pic of the old man dragging the little girl up a hill in the wagon.
Here are some pics of an interesting insect we found in the yard. I don't know what it was. It was about two inches long.